Hi All,
I am trying to figure out the performance issue that P&L table is creating. I have also attached the screenshot of the Dax studio. It also refers to adding missing items, not sure what that might be? The query time is taking very long as well.
Are you able to shed light on how I may be able to fix this & improve the performance?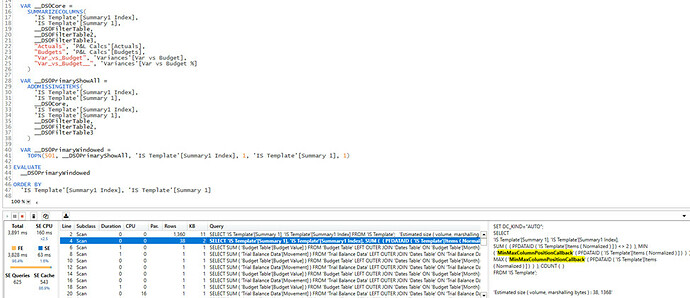 Thanks in advance for your help.
Abdul