Here's Brad's entry for Power BI Challenge 8. @bradsmith, feel free to add other details of your work.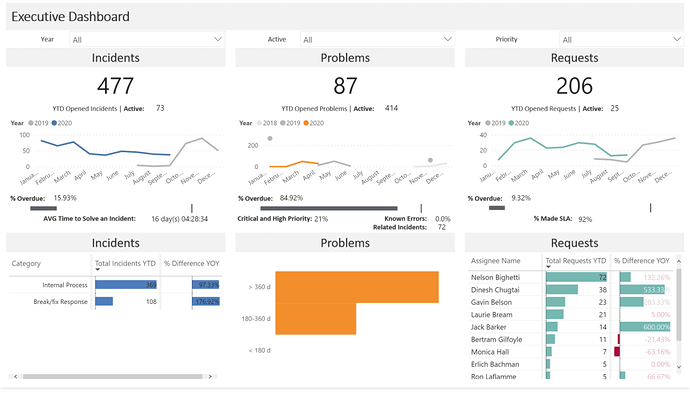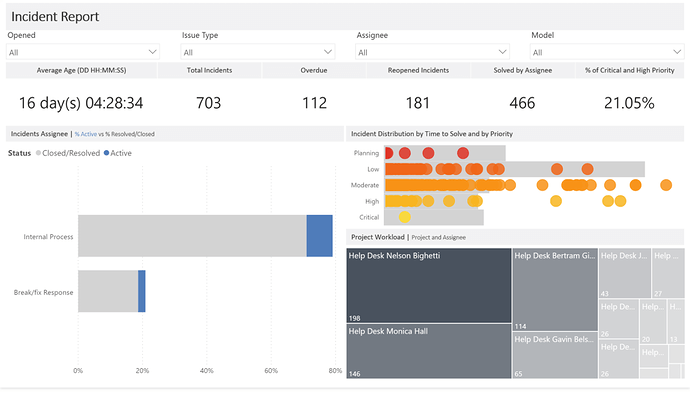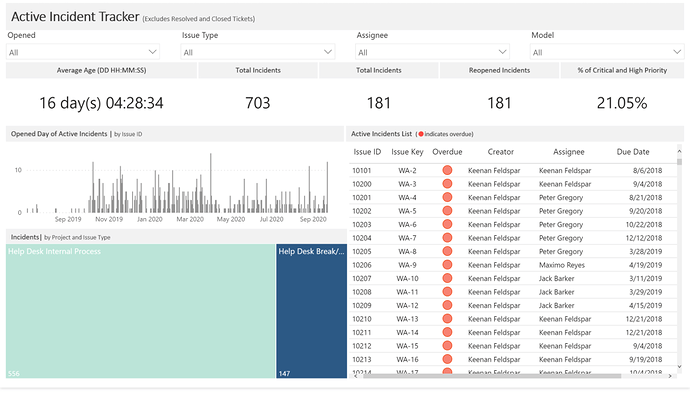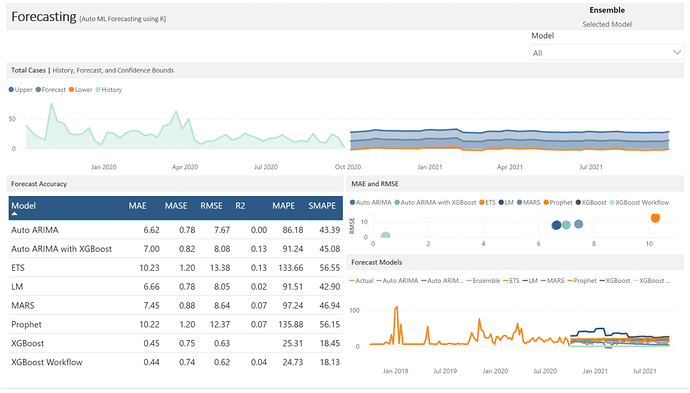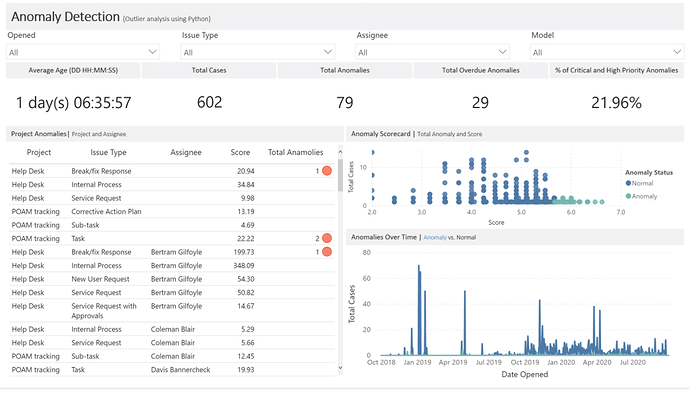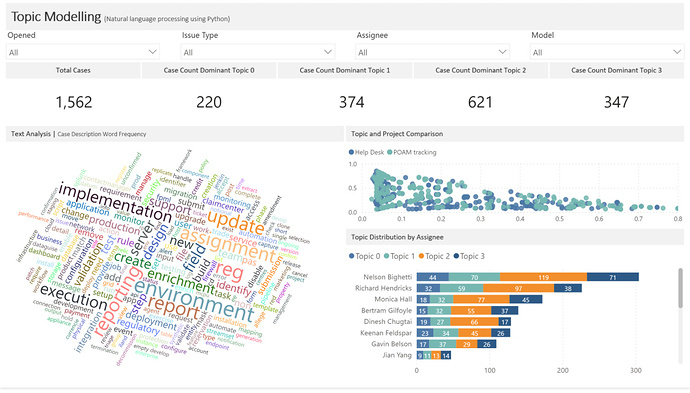 Here is the link to the report:
And here's how Brad described it:
Hello everyone!

For my submission I added an additional "Description" field which is common in Jira tickets, but primarily limited the use of this field to the topic modelling report. There's several machine learning algorithms in this report:

Topic Modelling (Python)
K-Means Clustering (Python)
Anomaly Detection (Python)
Auto ML Forecasting ®

Auto ARIMA
Auto ARIMA with XGBoost Errors
ETS
Prophet
LM
XGBoost
XGBoost Workflow
Multivariate Adaptive Regression Splines (MARS)

If R or Python visuals had the same interactivity/reactivity and all the features that they do using Shiny or just in standard R visuals then I'd have had these done live, but so that I could fully take advantage of Power BI's visuals and suite of features I had Power Query run the scripts.

This is just the second draft of the dash and I'd want to go through another round of development before presenting it to a client/project lead, but I think it came out pretty good. I'd want to at least add some navigation features, tune the ML algorithms, and optimize the performance, but I'd need to understand more from the client/project lead before I could do that.
To learn about the real-life scenario presented for the challenge, be sure to click on the image below.