Here's Zoe's entry for Power BI Challenge 7. @datazoe, feel free to add other details of your work.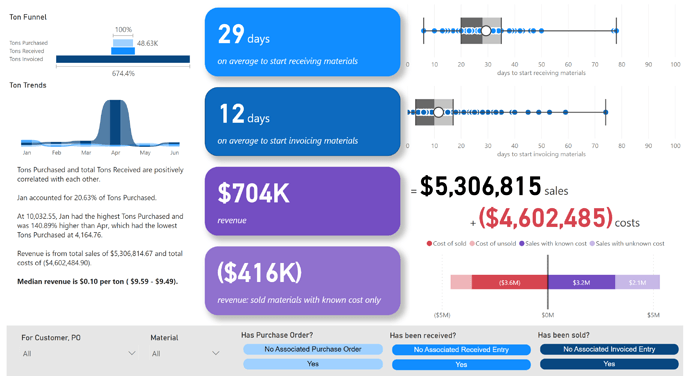 Here is the link to the report:
Here's how Zoe described it:
Includes tooltips on dots in the top right charts to show some detail, and breakdowns on the sales/costs numbers.

I also played around with the smart narratives . I kept the auto ones and added the median revenue per material.
To learn about the real-life scenario presented for the challenge, be sure to click on the image below.