Hello,
Does anyone know of a good/solid visual for an individual value plot.
Must have:
Jitter. That is, the little dots do not appear in one straight line for each x-axis category.
Nice to have:
Microsoft certified
Free
A bit prettier than the below
Here is an example of what I am looking for (functionally).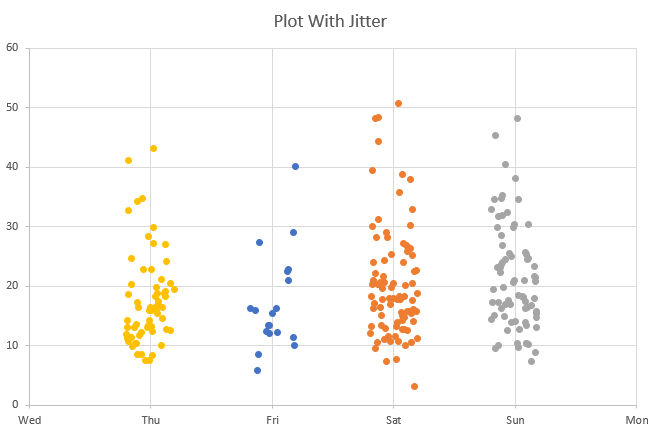 Thanks in advance,
Michelle