Friends,
I joined the Enterprise DNA Forum because i was inspired by the vizualization shared in the EnterpriseDNA Challenges. One special report that inspired me to look at charticulator was developed by @MudassirAli.
As a result, i started learning about charticulator. Using the tool, i have been able to create an intersection timing and counts analysis report that looks like this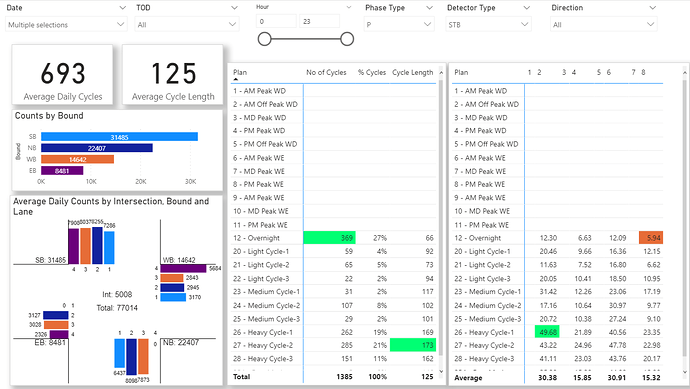 Had it not been the inspiration from @MudassirAli, i would have never though about creating an interesction report such as this.
I am really greatful to @sam.mckay, @BrianJ and their team, and @MudassirAli and everyone who share their work. Without you guys, i wouldnt have been where i am today in my organization.
I will continue to visit this site, view your work, gain inspiration and share my own work with you guys,.
Atif Hafeez