Since I'm in an very early stage (and I foresee some problems when proceeding), I don't have a PBIX-file right now.
In the past I built already several data models for customers and I'm familiar with snowflake- and star schema.
But this time it's a bit weird when I sketch my model in Power Point (as I always do).
The situation is as follows:
There are real estates - they are unique (there are no two same buildings in the world)
Each real estate contains several apartments (they are also unique (by logic and in reality))
Each apartment can be rented ( e.g. from Jan - Mar, then from another tenant from Apr - Aug and so on); for every rental period there should be one entry in the database (possibly Excel)
Payments will be received every month for the duration of the rental period
Doesn't sound too complicated, does it?
But I don't see anywhere some of the usual data model structures here. So I'm fearing that I will struggle later when it comes to measures (DAX) and I will not be able to receive the correct or (worst case) no answers, because I don't have the correct relations between the tables (this happened to me in my first business job ).
So therefore some advice would be very much appreciated.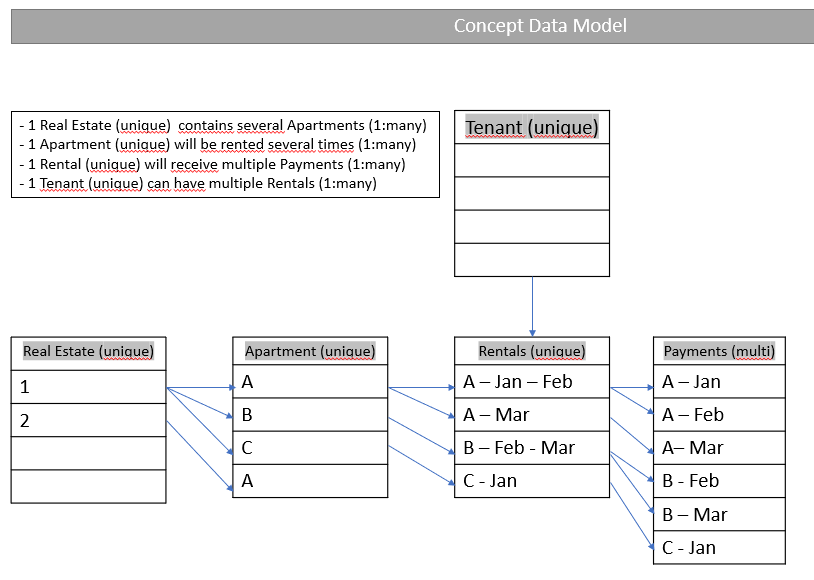 Best regards
Martin