Hi,
Learner over here. I wanted to create a slicer with only limited data for filtration.
My current data model looks like this as per below: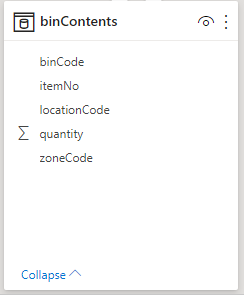 What I'm trying to achieve is create a slicer for BinCode that includes only the values where Location code = CONSIGN
One way I've found to solve this issue is by creating a visual level filter like this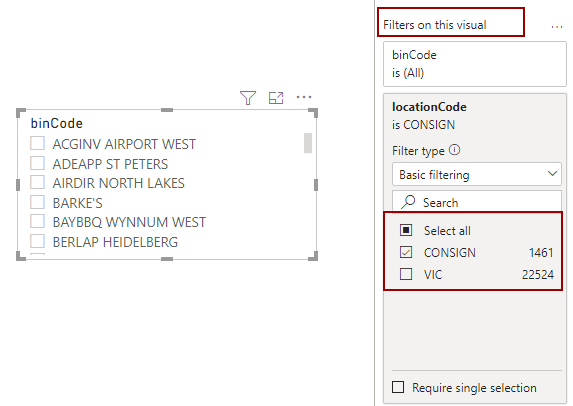 I was wondering is there any other efficient way to do this by measures or Virtual tables?
Thanks in advance.