Dear Enterprise DNA forum,
I am working with some football data and have some issues in understanding how to solve a sorting/ranking issue. Basically, when two teams have the same number of points I would need them to be ranked using as second parameter, the goals difference. And potentially, there could be the need of using a third parameter if also the goal difference is the same (not in this case though).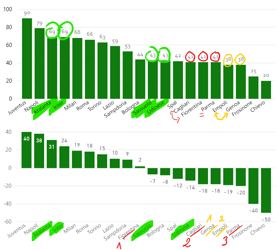 What would you suggest?
Thanks a lot in advance for your support
Ciao