Here's Hideo's entry for Power BI Challenge 9. @Hideo, feel free to add other details of your work.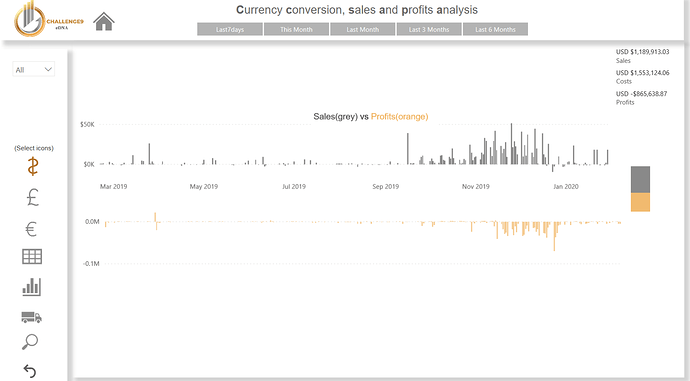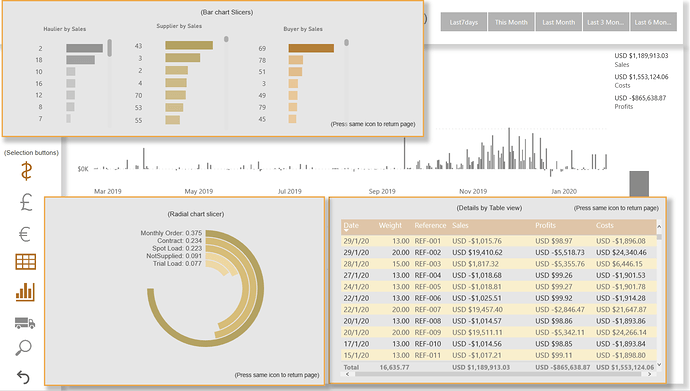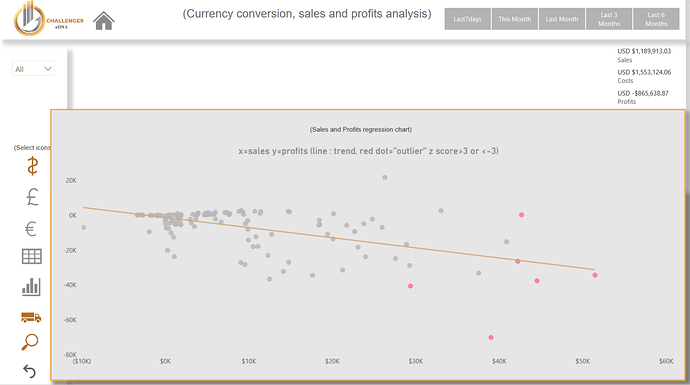 Here is the link to the report:
And here's how Hideo described it:
(First Screen)

Sales(grey line) and Profit(orange line) bar chart. I just wanted to see how are they related each other in daily basis as it is my first time business model with more sales leads to more negative profits.

There are three currency icons to switch.
*After I got professional advise from @alexbadiu I have modified chart title colour and main title alignment. Only quick small changes but this looks much nicer than before. Thanks to Alex.

(Table & chart icon)

Open table view by clicking the table icon and bar chart icon is for the slicer of this table.
Icon colour changes once open the charts and click the coloured icon to close the charts.
By doing this consumer does not need to move cursor far away every time they close.

(Truck icon)

Simple regression chart for Haulage and sales

(Len icon)

Another regression chart for sales and profits with having outliers.
To learn about the real-life scenario presented for the challenge, be sure to click on the image below.