Here's Alexander's entry for Power BI Challenge 9. @AFetisov, feel free to add other details of your work.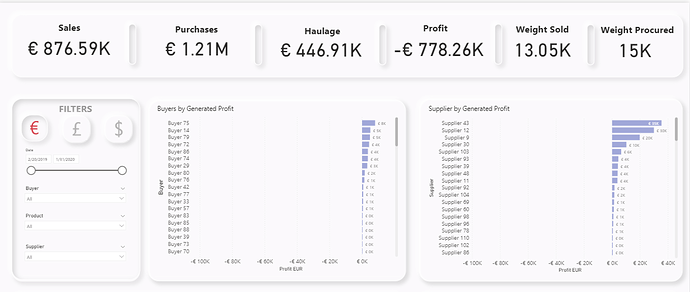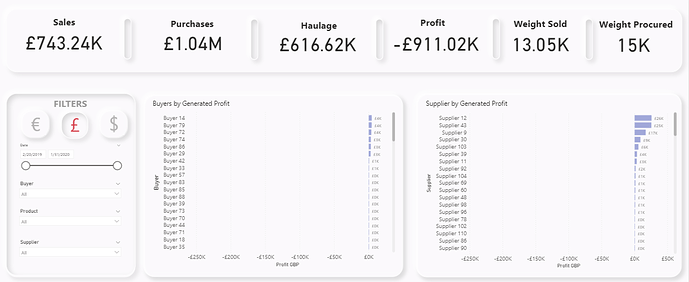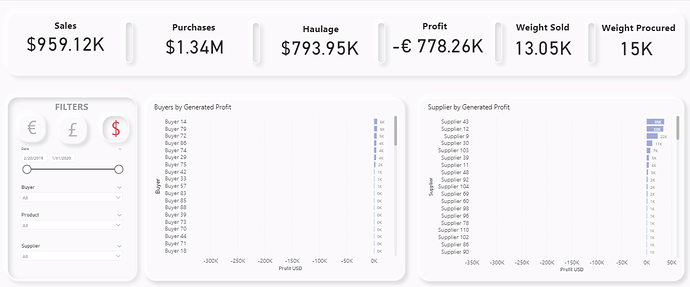 Here's how Alexander described it:
Few notes:

Connected to exchange rate extraction file with daily rates from the Reserve Bank of Australia Site. Then done some manipulation using the AUD rate to be able to switch between various currencies (in out case EUR, USD, and GBP)

With the daily exchange rates the totals will be more accurate than applying the latest rate to historical transaction values.

Experimented with report design - neomorphic and minimalistic approach.

Being reporting an analytics manager in a major construction company found that most executives prefer minimum navigation and a few filters. So followed the rule "less is more". If aiming at more operational lower level dashboards, then would create detailed analytics.

Started doing this yesterday evening and continued today after main work, therefore completed only the high level.

Looking forward to your feedback.
To learn about the real-life scenario presented for the challenge, be sure to click on the image below.