Here's the entry from one of our non-member participants, Preety.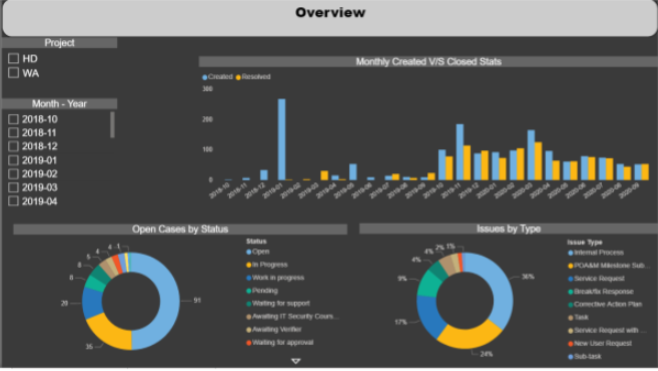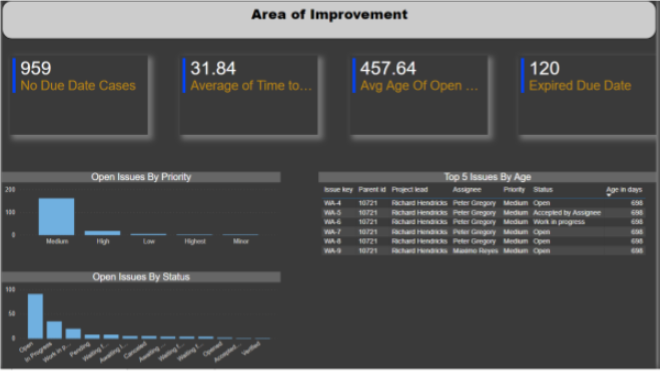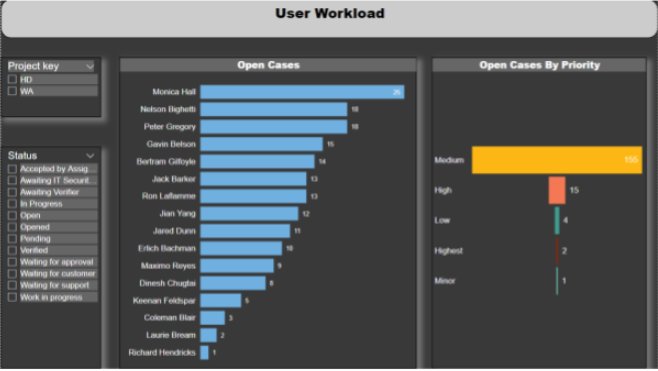 Here's how Preety described it:
1. Overview page

Filters -

· Project Name

· Month- Year

Visuals description-

Monthly Created v/s closed – This gives a count of incident created and closed every month.

Open Case by Severity – Gives distribution on Open case by severity

Issues by type – Distribution of all the incidents raised by Type.

2. Area of Improvement

The top row gives the general information as what can be improved by

Number of incidents missing due date,

Average Time to resolve – Average of days taken to resolve an issue from the date it was created.

Average of Open Cases - Average of days incident is open (Today) from the date it was created.

Other 2 visuals give count of Open cases by Severity and status.

Top 5 issues by age – Lists the 5 issues which are open, in descending order by Age.

3. User Workload

This page gives information on number of incidents a user is assigned with i.e. currently working on and its distribution by Priority. The slicers used are Project name and status of incident.
To learn about the real-life scenario presented for the challenge, be sure to click on the image below.