Here's Hideo's entry for Power BI Challenge 8. @Hideo, feel free to add other details of your work.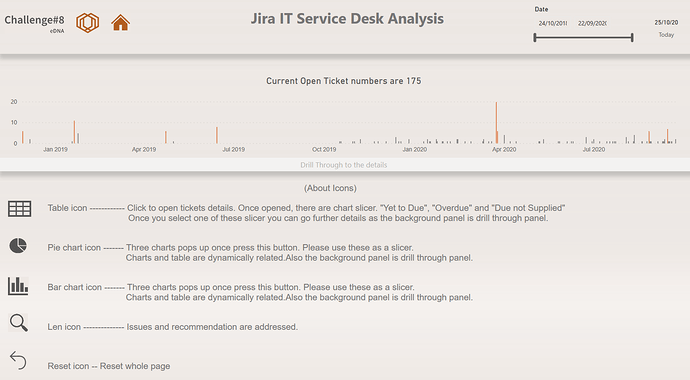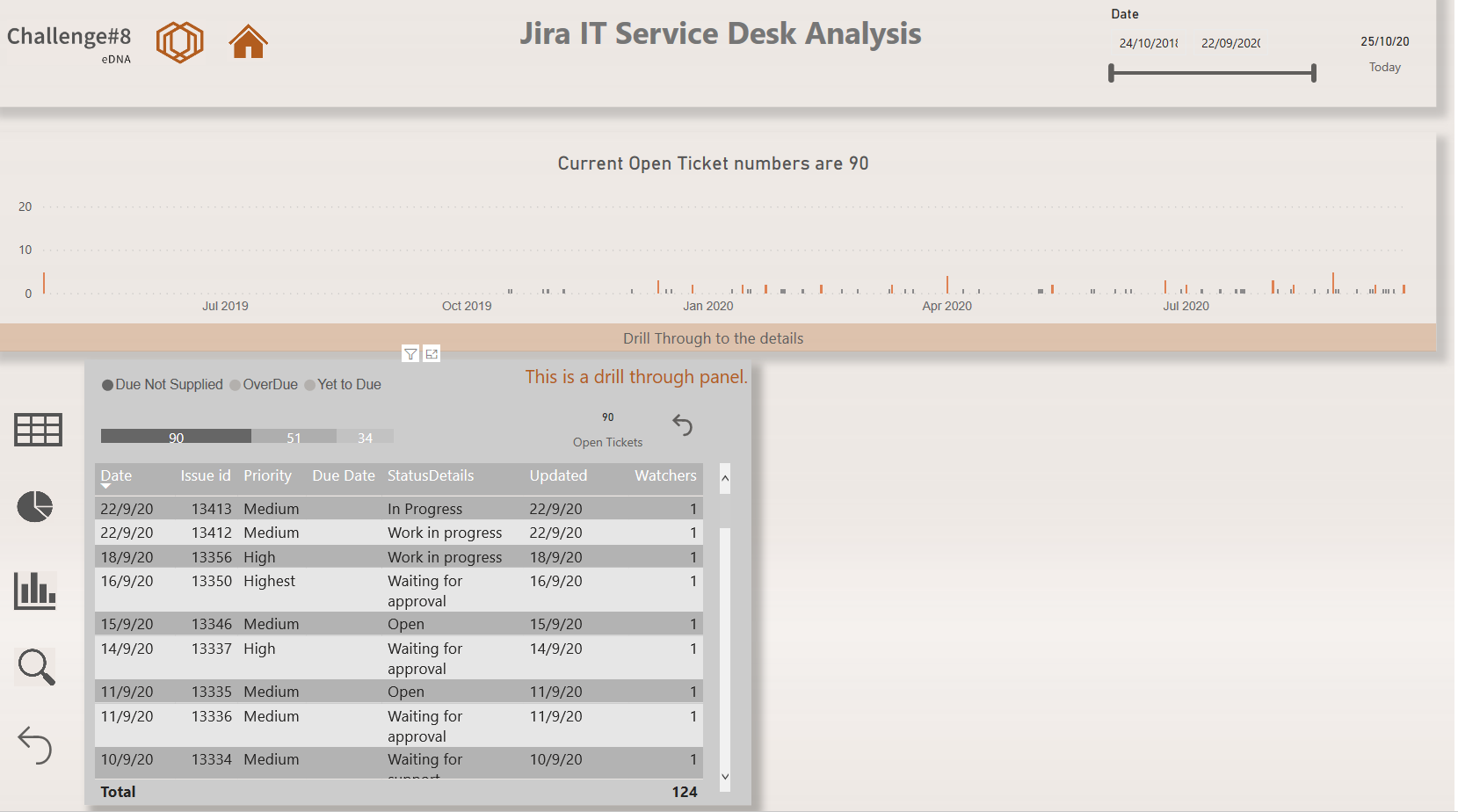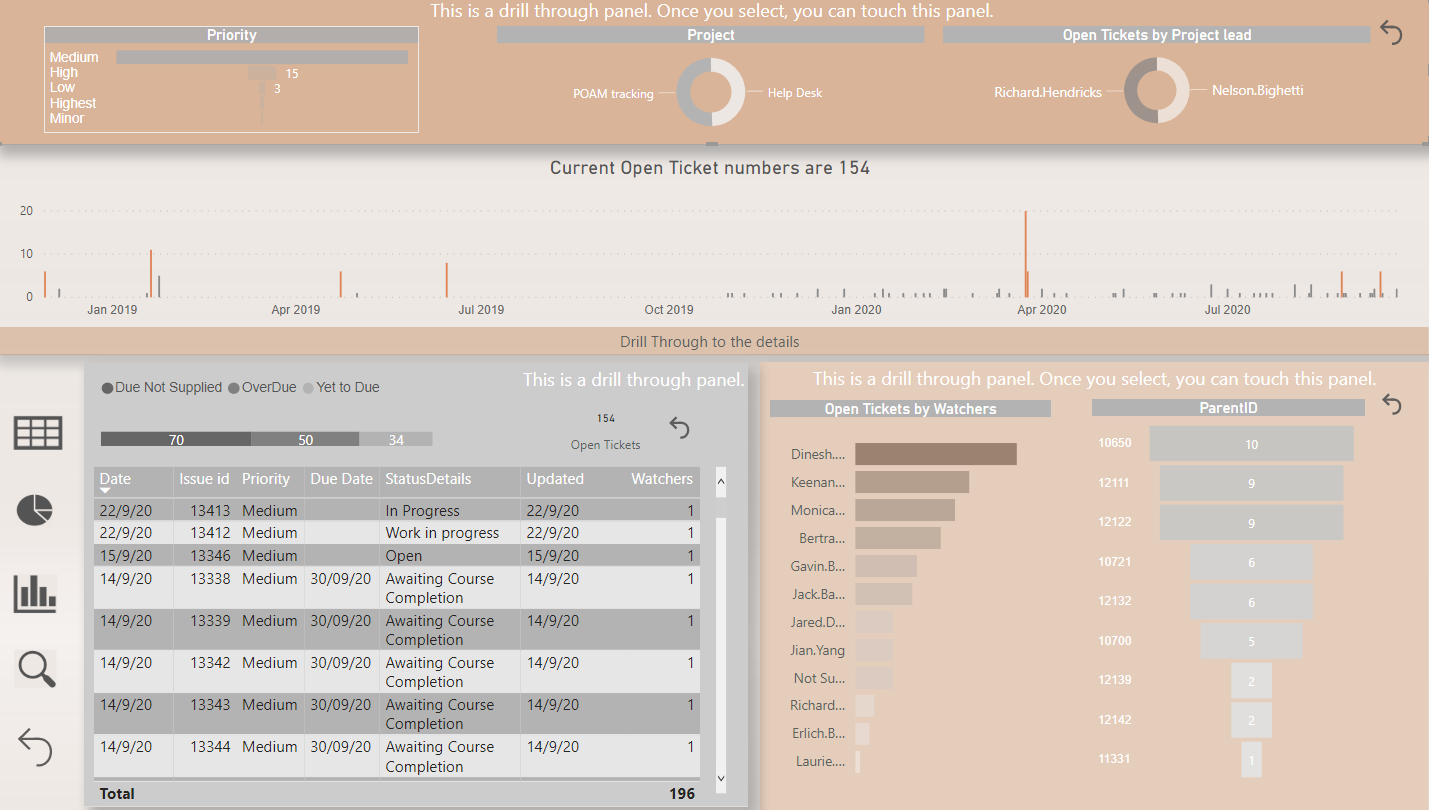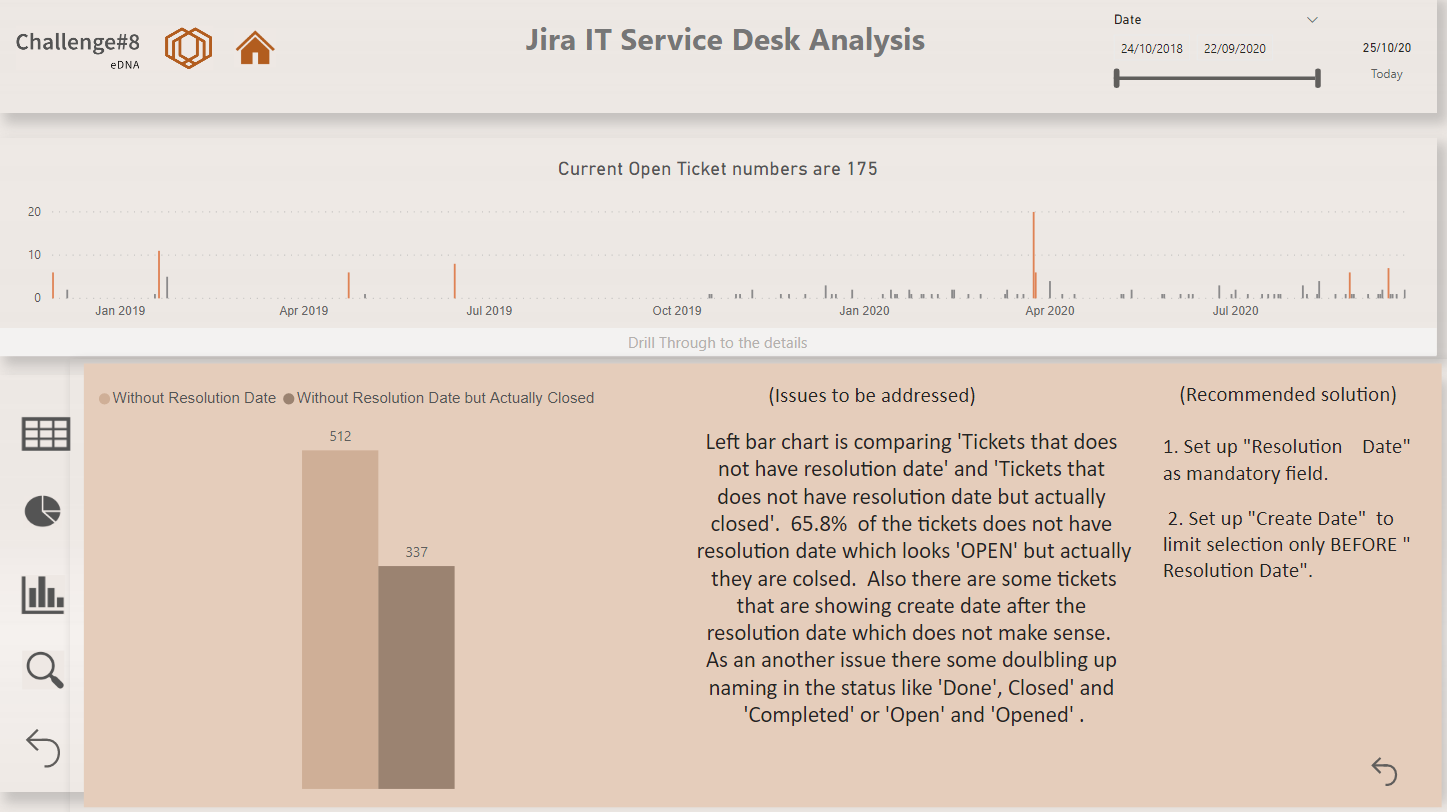 Here is the link to the resport:
And here's how Hideo described it:
On this report I have focused on Open ticket expecting that I can see any errors or issues through those tickets.

First screen is only one simple bar chart to make the consumer feel easy to prepare for the next step.We can find already issues from first visual that there are still open tickets sitting that were issued in 2018 which I think is too long if that really is the case.
I have prepared 5 icons in the lower section with explanations.
With these icons consumer can explore more details.

First step is to click table icon. This is a table for all the open tickets.Total open tickets are 175 and consumer can sort by "Due Not Supplied", "OverDue" and "Yet to Due". Once one of these are selected, background colour changes and message pops up as "This is a drill through panel" (image as below) so consumer can move to the drill through page by clicking the background panel which is having all the details of the tickets.

By clicking next pie chart icon and bar chart icon, another rays pop up. Those are slicers.
Consumers are having multiple option whatever they want to dig deeper depends on their convenience.
I made all the back panel as drill through button as well.

4th len icon is for the issues and counterpart solutions.

Last icon is to return to the home page.
To learn about the real-life scenario presented for the challenge, be sure to click on the image below.