Here's Alex's entry for Power BI Challenge 8. @alexbadiu, feel free to add other details of your work.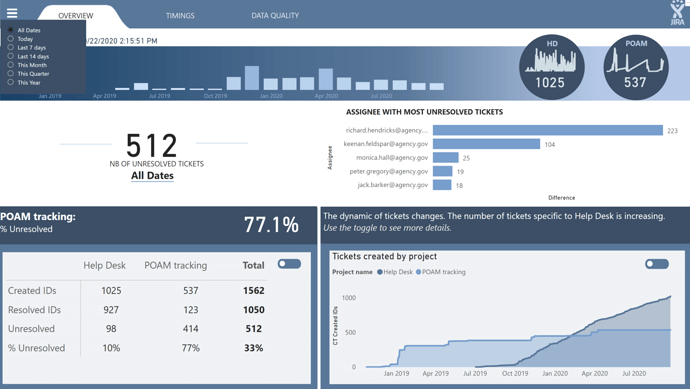 Toggle Activated below left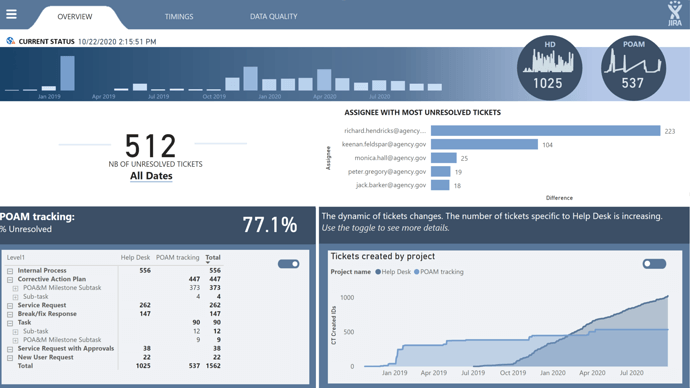 Toggle Activated below right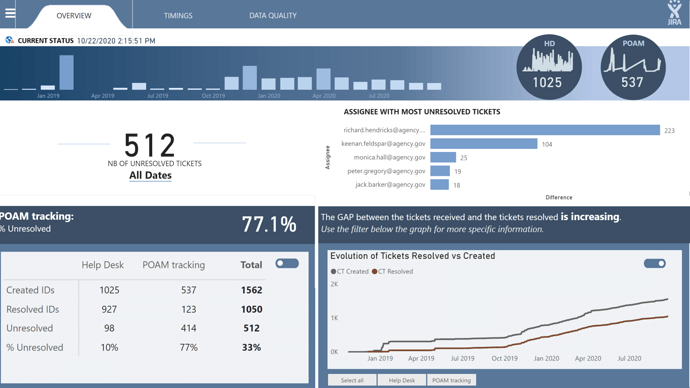 Page 2 - Timings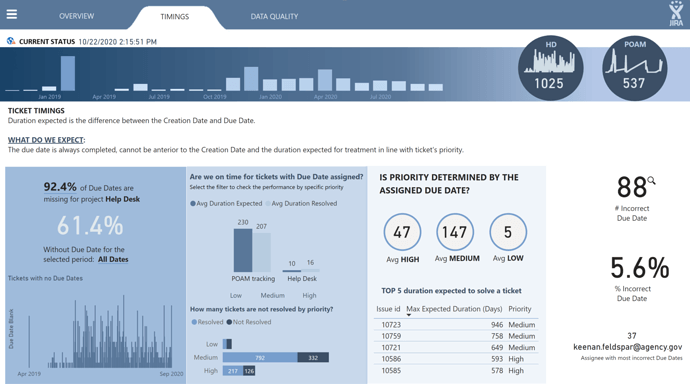 Page 3 - Data Quality and Recommendation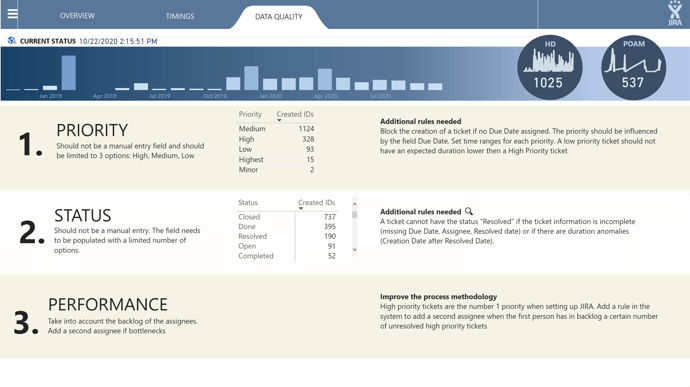 Zoom on Status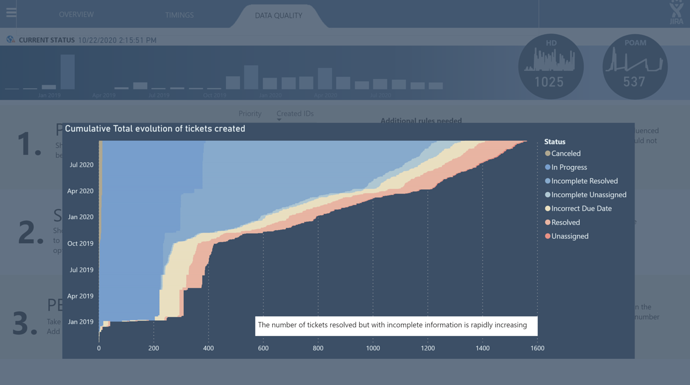 Here is the link to the report:
And here's how Alex described it:
Hello all,

Challenge number 8 was very interesting . I never worked with JIRA data before but I think it is an awesome use case.

The most challenging part for me was to find a way to communicate a lot of information/analysis in an interactive, simple and comprehensive way (and in the right order).

I explored and tested different ways of presenting this data in the last 2 weeks.

In the end, I decided to use some simple visualizations and bring value with the use of interactions. Doing so, I tried to avoid pushing too much information to the user and lose his/her concentration.

I'm trying to let the user discover the data, the messages, at their own pace. For this I am trying to build a framework where there is a lot of flexibility for user analysis.

In my quest to simplification, I used for this report only 1 page and used bookmarks.
To learn about the real-life scenario presented for the challenge, be sure to click on the image below.