Here's the entry from one of our non-member participants, Alejandro.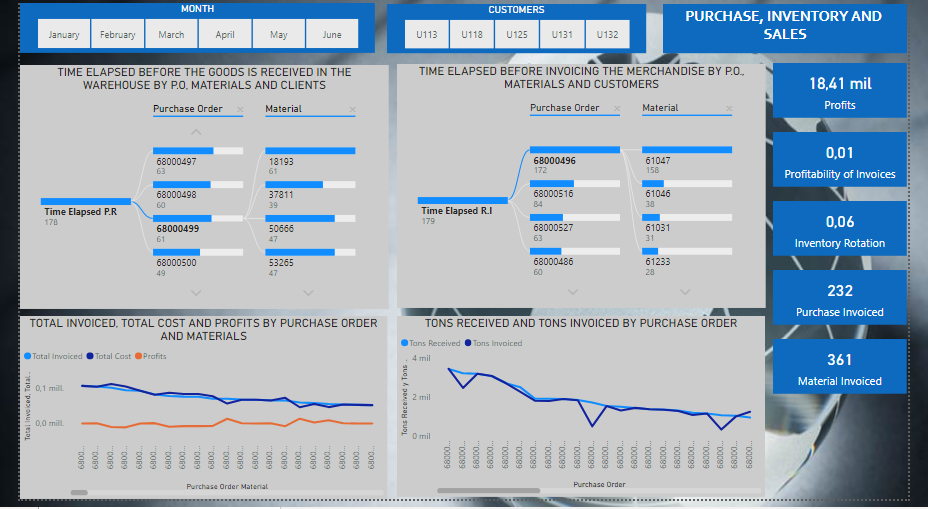 Here's how Alejandro described it:
My presentation consists of a report that reflects in the first instance in two hierarchical diagrams the time elapsed before the goods are received, and the time elapsed before invoicing the goods for purchase orders and materials.

Also, billing is analyzed compared to costs and profits for purchase orders and materials, as well as a comparative graph between received and invoiced tons of materials.

In the same way, five cards were placed, each one illustrating the profits, the contribution of the invoices to the profits, the inventory rotation, the quantities of purchase orders and invoiced material.

All of the above can be filtered by two segmenters of months and customers respectively.
To learn about the real-life scenario presented for the challenge, be sure to click on the image below.