Here's Mohammed's entry for Power BI Challenge 11. @chris786 , would you like to share how you built this dashboard and what your inspiration is in building it?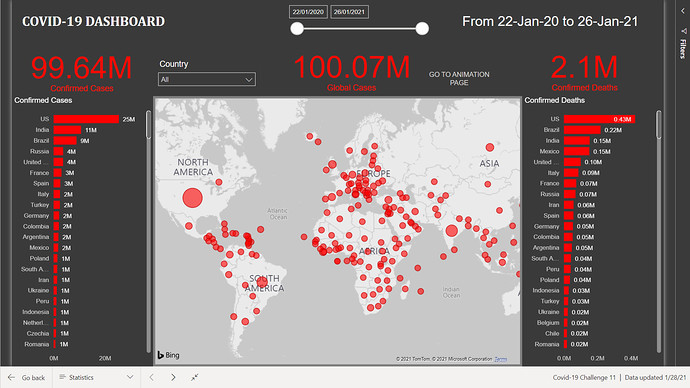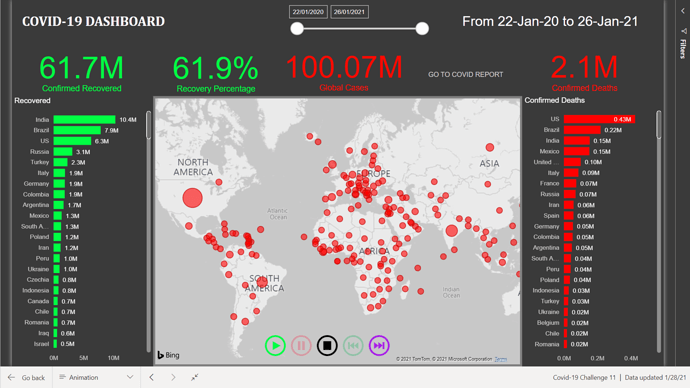 Here's how Mohammed described it:
Learnt a lot in these 3 days of putting up the dashboard. Thanks to the team.
I had the same issue to update the data, thanks to Melissa and hajni157 for answering that and thanks to Emercado777 for asking the question.

I have 2 pages and you can navigate via the button, the second page has some animation with the map visuals. Also have a custom tool tip , as you hover over the country, it gives you the statistics.
To learn about the real-life scenario presented for the challenge, be sure to click on the image below.