Hi forum,
I need your help with a complex scenario that i cannot solve.
For each YearWeek and ProductCategory I want to calculate the sum of nett only for the X % (this is based on a what-if parameter) of nett based on price in ascending order.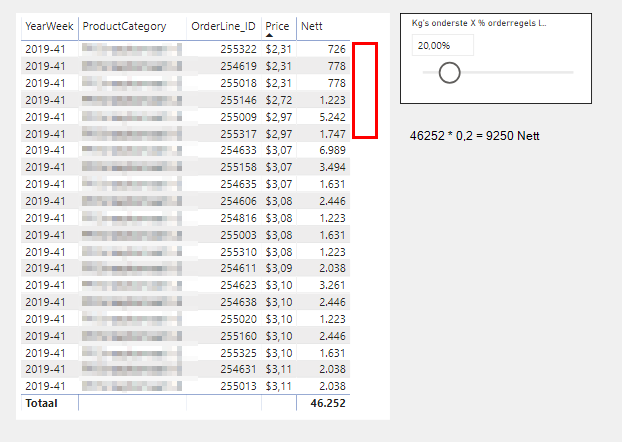 The solution probably has to deal with a cumulative pattern and a TOPN/RANKX that resets for each YearWeek and ProductCategory.
Also worth noting is that prices differ every day, therefore I included the OrderLine_IDs
Your help is much appreciated. Do not hesitate to ask for more information if required!