Hi Sam
I know about the mismatched dates. At this stage that is not important as I won't be going back that far. (2018 - 5 = 2013). I plan to actually filter that in the Query Editor later but wanted all the data there for my testing.
I understand what you are referring to when you say the measure is not on the page. That is correct. I created a new page and put it on there for my testing. That is when I got the skew results.
What I want to achieve is this: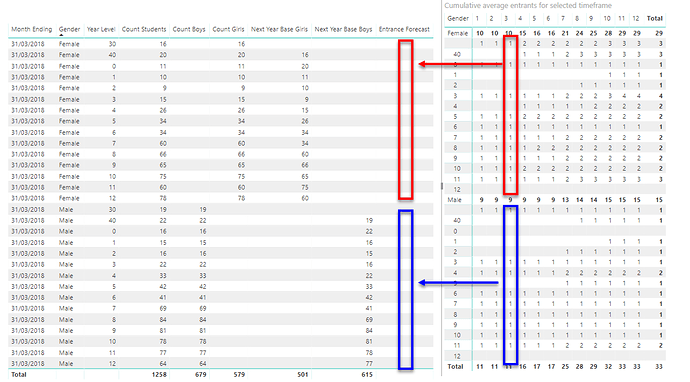 where the month column being used changes depending on the month of date filtered on the funnel tab.
Thanks