Hi all,
Special one this time. I have the following model: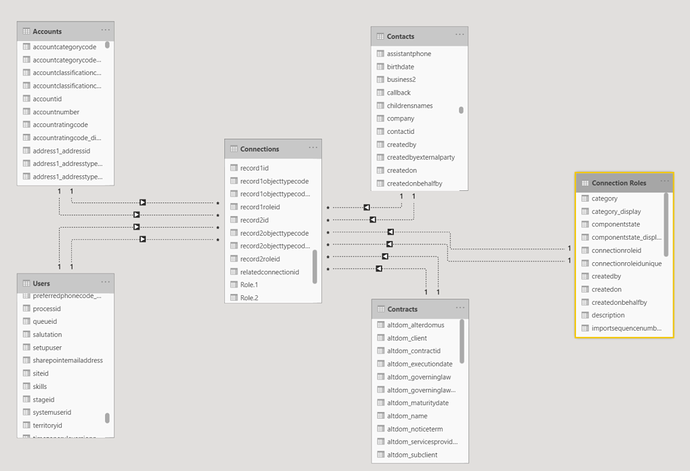 The goal is to be able to select any 2 dimensions (accounts, contacts, contracts & users), and show a concatenation of the roles for that connection in a matrix. As you can see from the model, the connections can be linked to any type of record but they always have a role.
Example Connection: "Frank Anderson" (Contact) | "Microsoft" (Account) | "Employee" (Role).
Any ideas?
Regards,
Christopher