Hi everyone, I am back and looking for some guidance on data set up again.
I am undertaking a project to migrate 120 airlines financial data into a format that is BI friendly so I can move to BI reporting from excel.
I am at phase 1 and I have been going through Financial Reporting /w BI in the structured learning. I have decided to reformat the data in excel so that the data entering BI via power query is as clean as possible.
I am looking to the forum for guidance as to what might be best practise.
First off I am working with an excel databook for 120 airlines and in this excel there are a number of key inputs:
annual operational
quarterly/semi annual operational
annual income statement
quarterly/semi annual income statement
annual balance sheet
quarterly/semi annual balance sheet
annual cash flow
quarterly/semi annual cash flow
Attached is an example of the excel sheet that is currently used to track the figures. I am trying to figure out the best way to set this data up. I am looking a couple of options
a) Have a separate tab for each of the bullet sections above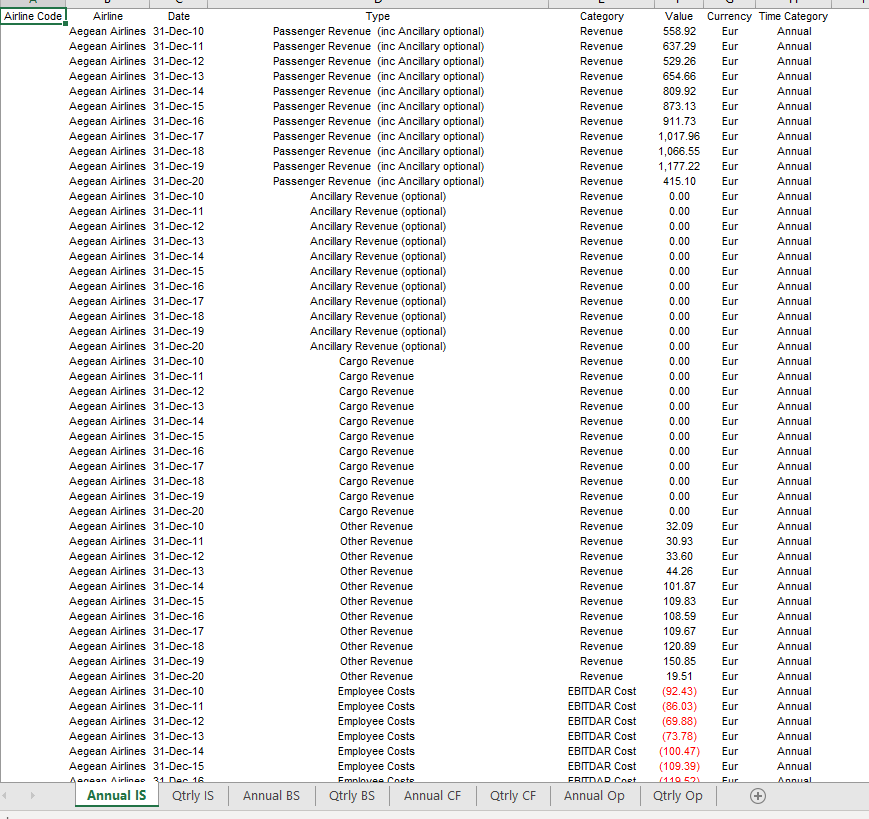 b) alternatively I thought it might be better to include all data in one tab and just use more column categories for example: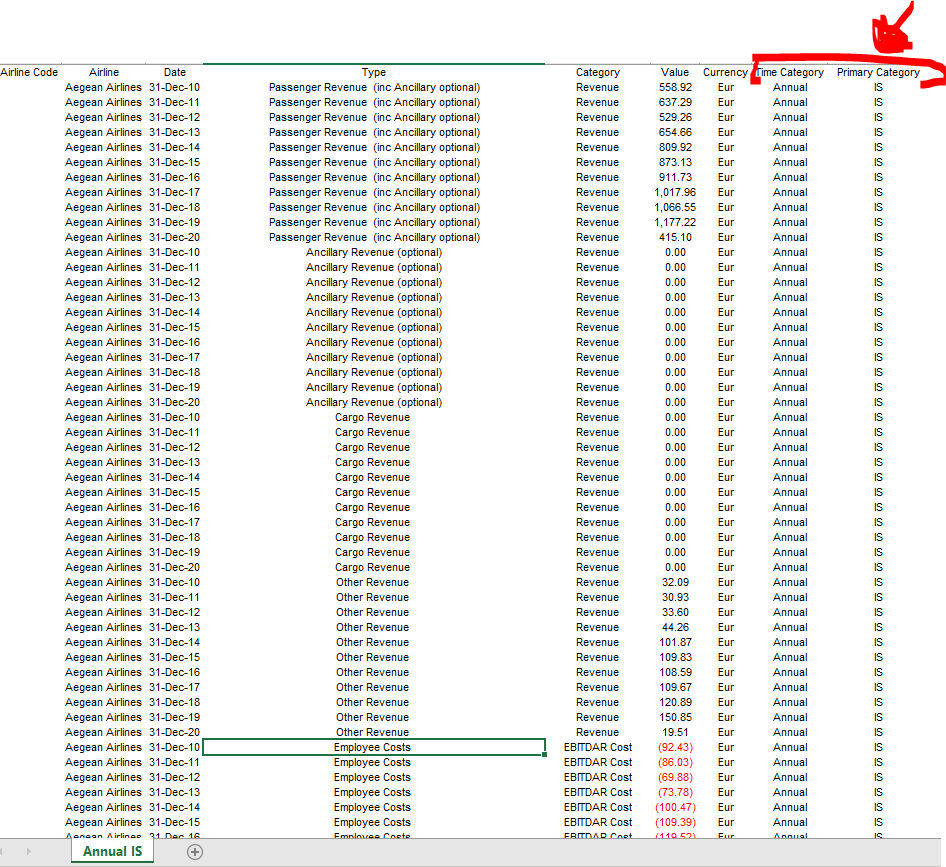 I think this set up is going to be one of the most important factors as I have to transform 120 spreadsheets into this so I really want to get it right if at all possible. Any guidance or help at this stage would be greatly appreciated.
Thanks all
3) Air Canada Financial Data Book Q3 2021 (inc IFRS 16).xlsx (906.2 KB)