Hi!
I've probably got some easy problem to solve. I've got the meassure which is calculating like:
[Acutall Value] * [Monthy Average] * [Days Remain in Month].
Now I've got my result which is 333,89. I would like to show this result as cumulative value.
So I would like to divide that value by the days of actual month.
Problem is that my value is good only in Total like you can see below (2 column).
When I divide that measure by days in month it gives me stupid result (3 column). Actually it gives my result, but only in Total row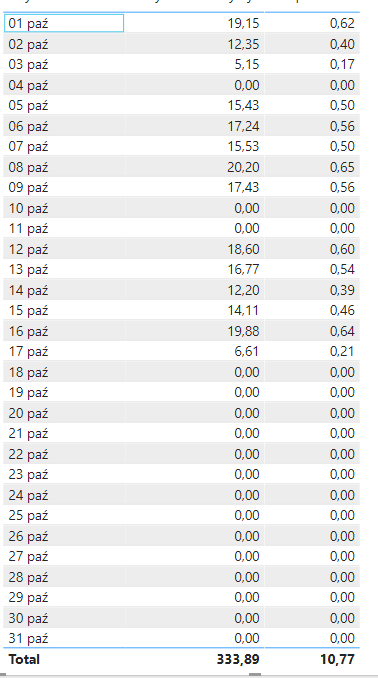 What should I do to just take only the Total result of that measure? In the third column I would like to have values 10,77 in every row.