Good Morning,
I'm looking for some help me with writing a DAX calculation which would create an average based on segments that I have created.
To give a bit of background, I am creating a report based around the performance of our CSA, looking at the call volume they all handle. I have already followed the "Segment Data Based On Percentage Groups - Advanced DAX In Power BI" video and have managed to rank all the employees by the number of phone calls they handle. Furthermore, I have segmented the employees into 5 percentage groups. 0 - 20%, 20-40%…
Now that I have all the employees into the 5 segments, I need to create an average per segment so I can display the 5 different averages on a line graph over time.
I need to create a calculation that will recognize the segments in the legend.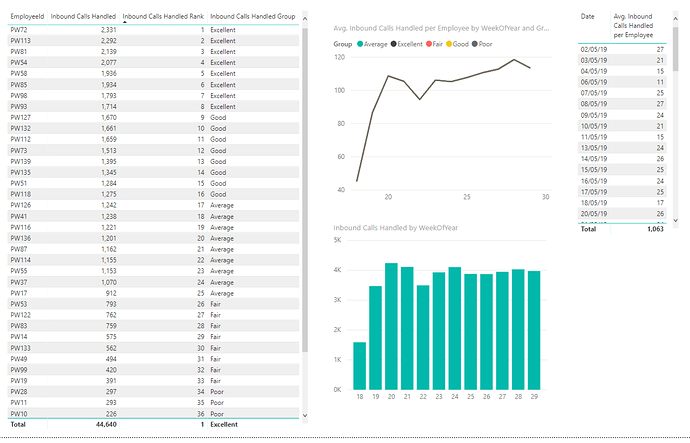 I am looking to achieve the figures shown in the final column.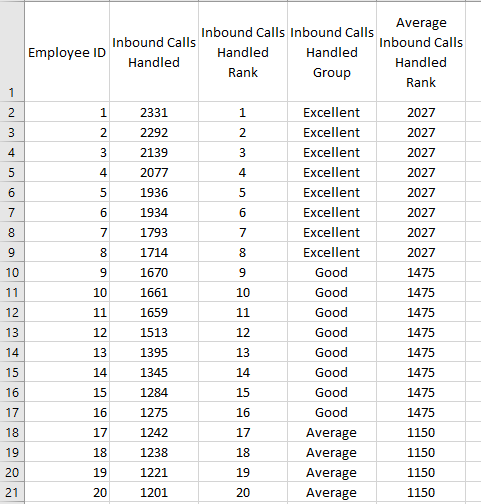 Thanks in advance for any help.