Hi Fellow Power BI Users -
I have followed the examples in some of your videos for creating a dynamic grouping where I can select either the Top/Bottom customers navigating between sales/profit/margin data.
I was able to create all the supporting tables and measures and everything works fine except for one thing. When I have the margin separately in a chart, the figures are shown correctly …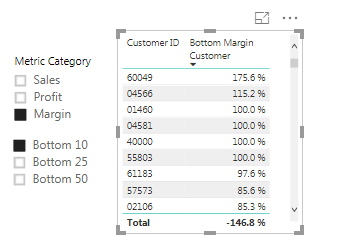 but If I select the measure to combine all the three (sales/profit/margin) If I select the margin option the figures are shown in decimals instead of %.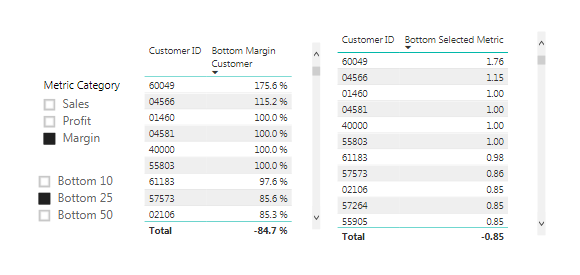 Is there any way I can change this to get the % margin when I use alternatively the options sales/profit/margin?
Thank you as always for your help!
Lucia