Hi,
How can i forecast for the next month (August) using this amount of data. In the nutshell this is what i want to achive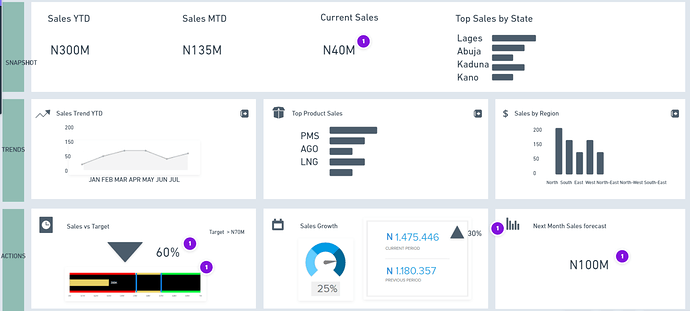 How ever this is where i am,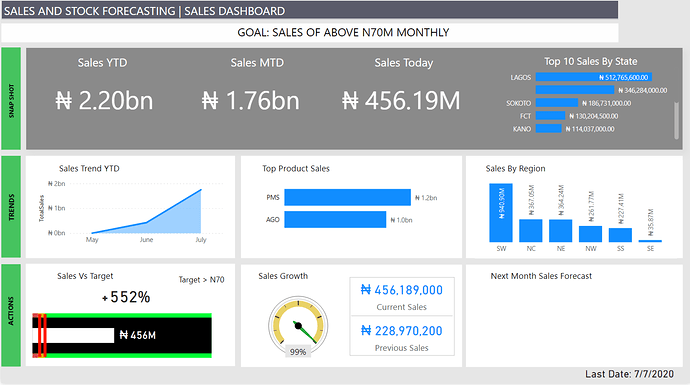 ,
this is the data at my disposal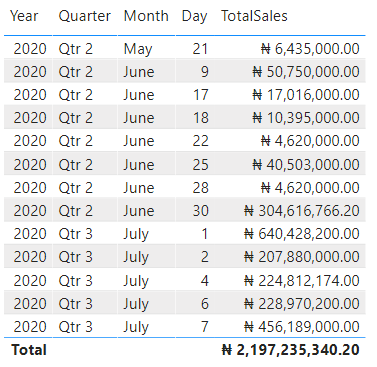 . Please i need you help on this and it will be nice if the solution is prof erred in DAX.
This is my power bi file.
Sales Dashboard.pbix
(1.4 MB)