Difficulty Rating: 1 out of 5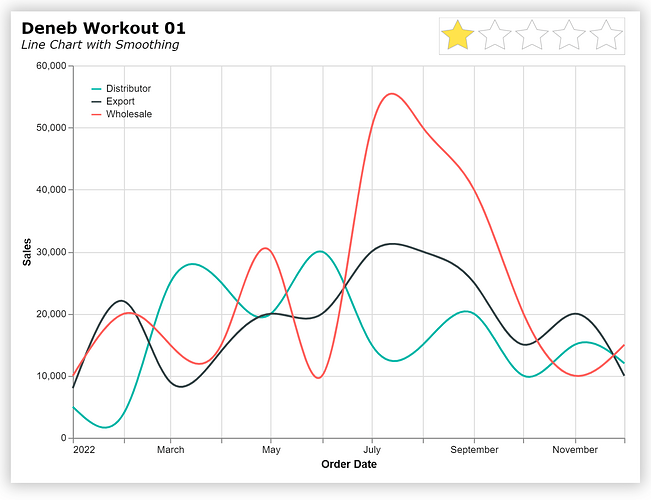 One of the features of a Line Chart created in Deneb in Power BI is that lines can be smoothed using various algorithms.
Goals
Using the simple supplied dataset, produce a Deneb visual in Power BI that:
• smooth the lines using the natural algorithm
• limit the number of entries on the Y-axis
• use the line colours defined in the current Power BI theme
• include a legend at top-left using lines as markers
• include a title and subtitle
Submission
Load the supplied data file into a new Power BI file, create your solution, and reply to this post. Upload a screenshot of your solution along with the Deneb/Vega-Lite JSON code used. Please format your JSON code and blur it or place it in a hidden section.


Period
This workout will be released on Monday March 20, 2023, and the author's solution will be posted on Sunday March 26, 2023.
Greg
Deneb Workout 01 - Data - Sales by Channel.xlsx (9.7 KB)