Hello, I am working on the financial reporting project and just left with one last obstacle to tackle.
With financial reporting template, I also had to create two different scenarios columns which are independently controlled by two different slicers (date and scenario slicers). The DAX code in order to do that is as follows and this works well with what I desired:


However, the problem with bringing in two different scenarios is that I can't format variables differently - note below that I have to comment out the Gross Profit % and Net Profit %. If not, the whole table would break.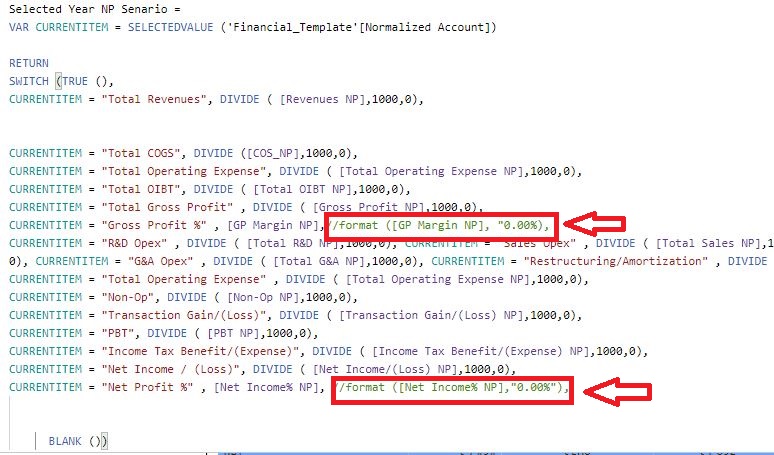 As a result, unfortunately, the Gross Profit % and Net Profit % is now showing up as numbers instead of %.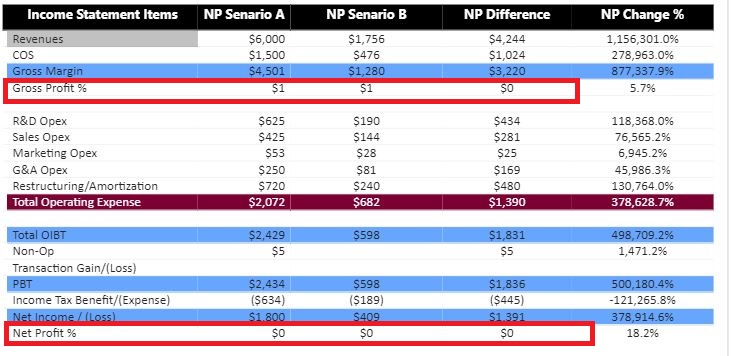 Is there a way I could fix this issue so that my Gross Profit and Net Profit could show up appropriately as a percent instead of numbers?
Apologize if my explanation isn't clear but I hope it makes sense. I have also attached the project here for convenience.
Financial Reporting test.pbix (1007.4 KB)