Hello!
This is a continuation of my previous post "Customer Retention".
Thanks to @Melissa, I was able to figure out the retention DAX formula but I did have to completely remodel my existing model.
I am trying to figure out Sales that came from new customers that enrolled and placed orders in a cycle. Once I have that, I can create measures to see the % of sales that come from the new customers vs total sales, Average spend, etc.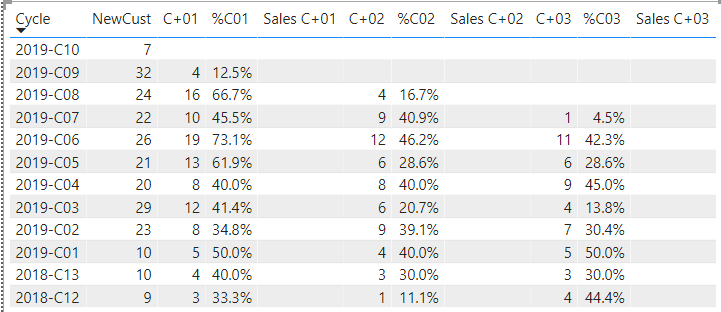 Attached is the sample file and any help with this is really appreciated. Retention with Sales.pbix (7.0 MB)
Thank you so much!
Nipuna