Hi,
I am trying to get the cumulative totals in a maxtix visual seen below: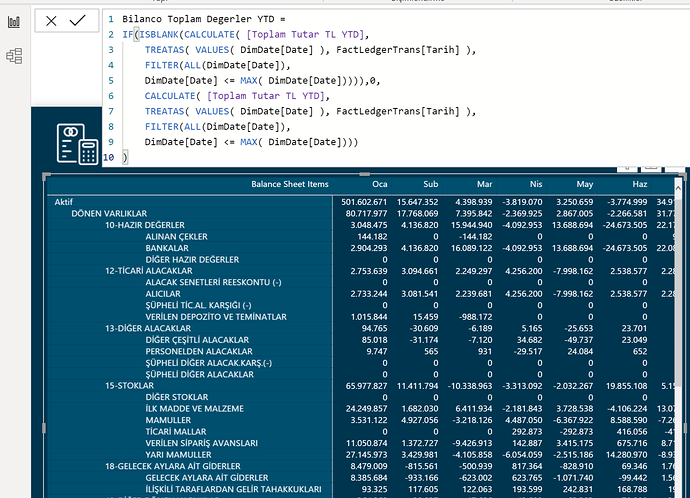 I have tryied DATEYTD as well but it is not showing the correct numbers. Once I dragged monhts onto the columns it is automaticaly filtering the month and showing the months results indivudally.
In the financial reporting w/ power bi module, I have done everything perfectly. I applied all the techiques. It is 100% working. However once I calculate the cumulative totals it is not working.
Is there any way to do this cumulative totals in a income statement?