Hi All,
I'm trying to implement RLS and get the following error: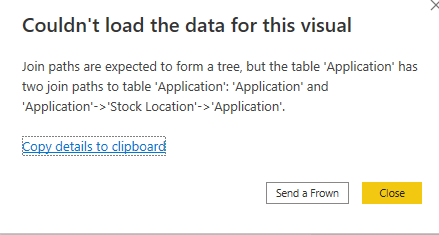 I previously raised a similar concern in the past here:
I've tried 2 x Different approaches but still running into the same issue.
Approach 1- Physical Relationship (Many to Many) relationship where Users filters Application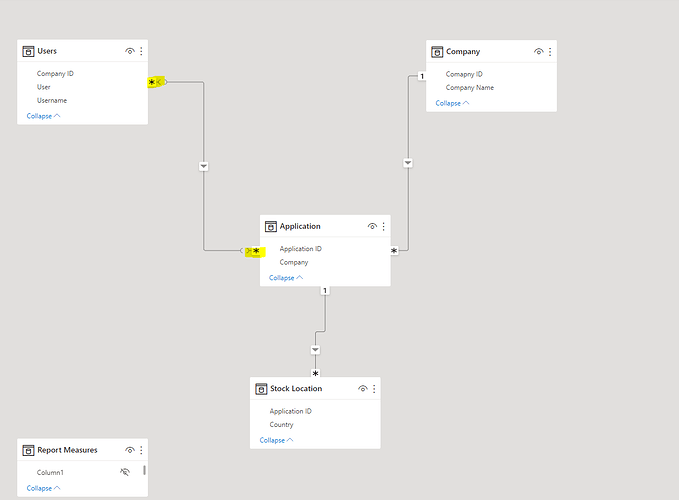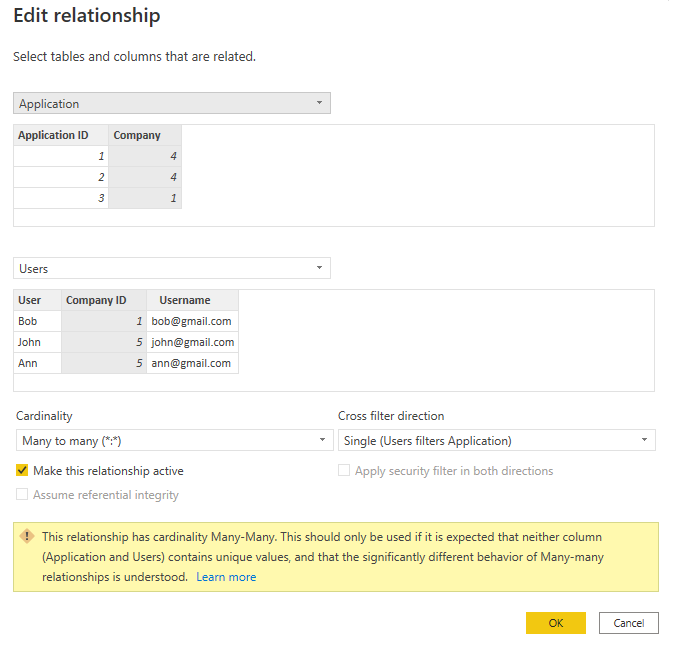 Approach 2- No physical relation. Using DAX at the RLS level:
VAR Useremail=USERNAME()

VAR Usercompany = SELECTCOLUMNS(FILTER(ALL('Users'),
'Users'[Username]=Useremail),"RA",[Company ID])

Return
[Company] IN Usercompany

I run into the same issue regardless of the method used. I'm adding a sample pbix file for reference. If Bi-Directional joins are applied in the model, then this is no longer and issue.
Mock.pbix (31.5 KB)
Any assitance in this matter is appreciated!