Hi All,
Thanks for taking the time to read my post, I am fairly new to Power BI, therefore, my DAX skills are limited at the mo, this is the first time I'm posting in this forum too.
What I am looking to achieve is the ability to find out how many orders we had at any given time by order status. The issue I'm currently faced with is that within our data warehouse we have an order status history table which timestamps every order as it goes through the different status. Meaning one order can have one than one row. Therefore i need to create a measure which only counts the latest order status.
My Relationships: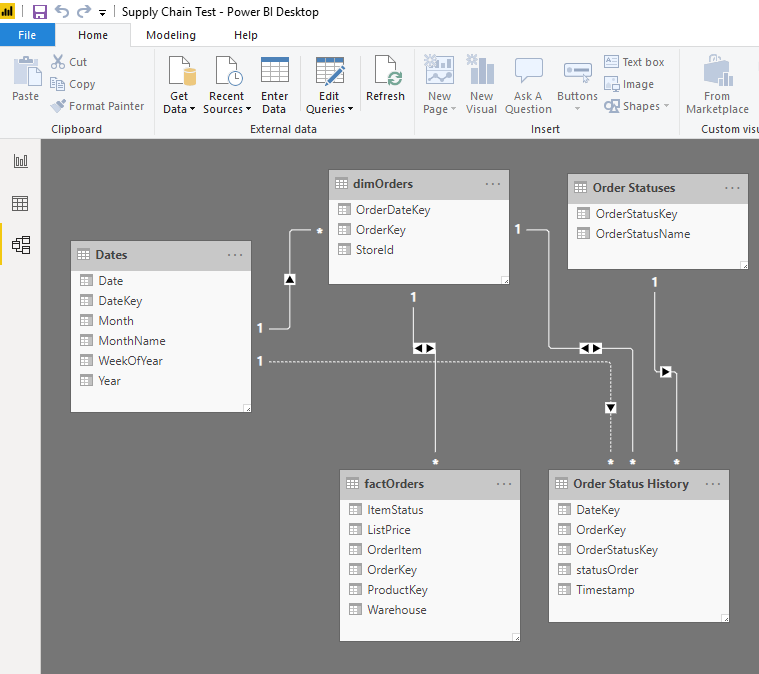 Order Status History Table:
statusOrder column: the highest number is the latest status
If any further information is required please let me know.
Many thanks in advance for any help provided.
Connor