Hi all, I've just joined the EDNA community as it was about time I got some proper training on power BI having used for some time!
I'm working on a departmental accounts project and have a fairly decent model created with financial periods, revenues and costs, however now need to work out how to allocate costs across different departments (replacing a large manual spreadsheet system)…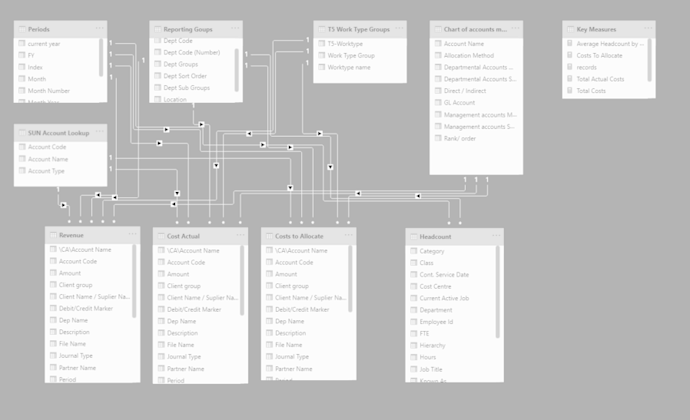 I have separated costs out to actuals and 'to be allocated'. I need to divide the 'to be allocated' costs across departments, based on proportionate headcount per location, ie if there are 3 departments in birmingham, each with 20 staff, then costs for this location will be spread evenly between departments.
It feels like I need to create some kind of lookup table with formulas to work out who needs to be charged for what, and how much, based on headcount…
apologies if my first post is super complex (theres more to it!), but hoping I can get a few pointers on which functions I should be looking at to get all my calculations worked up?
Thanks
brent