Hi Everyone,
Just wanted to confirm my understanding of using INTERSECT.
Have been going over the more advanced videos you post around INTERSECT (Video below).
I think it makes sense to me.
Basically INTERSECT function. When I break this down, visually it sounds like it is doing an INNER JOIN of Table 1 and Table 2? Only where Table 1 and Table 2 has common values it counts the id, or CALCULATE the sales. whatever the scenario is. (customer id)
Is this correct?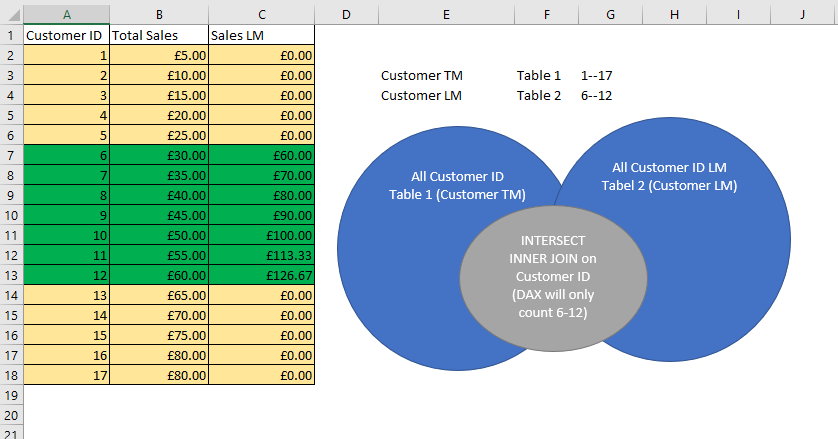 The videos are great! But on some of the more advanced DAX you record it would be really useful if in the future you would consider maybe visually breaking down what the DAX analytical engine is doing. Just simple 20 customer ID records (nothing over kill). I just feel it would make the learnnig curve more intuitive as opposed to intimidating