Hi,
I have the following design, and I want the specific provider's bar highlighted when selected in the slicer, but I also want to filter other visuals on the same page.
Is there a way to do this? I have tried to conditional format via dax but am failing.
Any assistance greatly appreciated. PBIX file attached.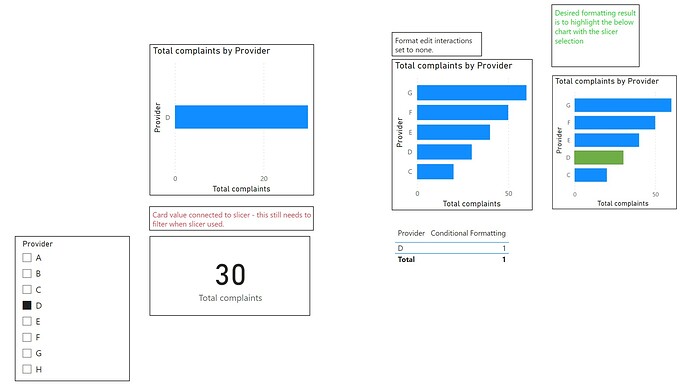 conditional format bar chart.pbix (146.3 KB)