I have a matrix where i am showing the total revenue and qty sold from year to year for past 5 years. I am displaying the percentage change from the previous year . I have two issues:
i want the current year to show the percentage change YTD, while all the previous years will show the full year percentage changes. If we can't do this, then i am happy with the current year percentage change being blank also.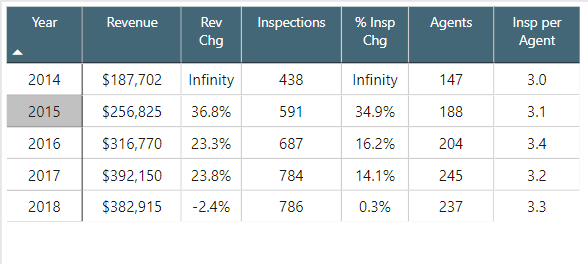 the first year, since there isn't revenue the year before, then the matrix is showing 'infinity'. I would like this to be blank.