Hi,
Thanks for the budget allocation video. It was very helpful.
I am getting the following issue: Allocated value is only reflected for One day, but the total is still reflecting correctly.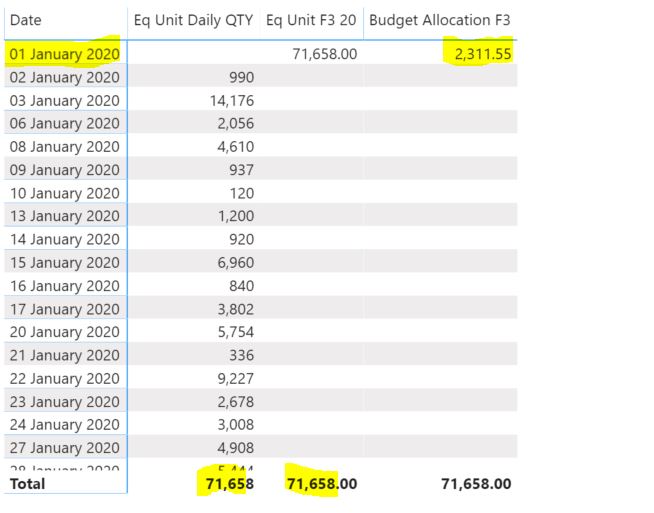 Is there a way to rectify it so that i can get correct cumulative values?
I am not using TREATAS, as there is already a 1 to many relationship between date tale and the Date in Budget table.
Thanks for your help.