I am comparing the spend of various Customers across the selected Products (in Slicers) but the context is not applying correctly… What am I doing wrong?
See the example below:
Table: Products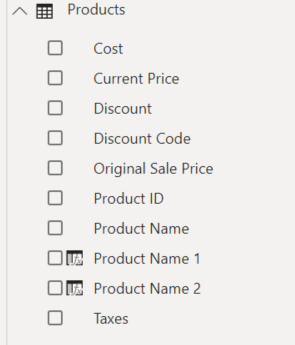 Table: Customer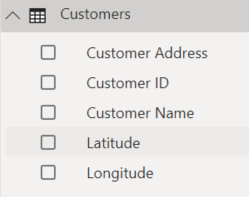 Slicers & selected values: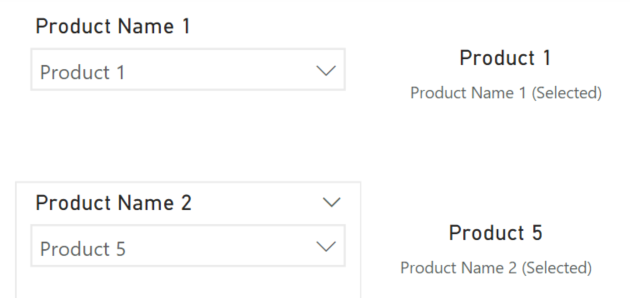 DAX Formula:
Total Sales:

Total Sales (P1 & P2):

The output Table visual:
Table 1: Total Sales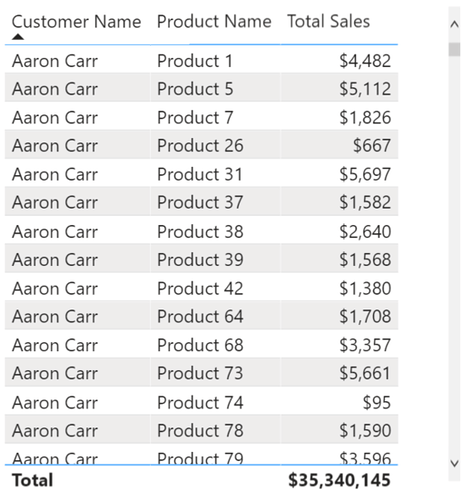 Table 2: Total Sales (P1 & P2)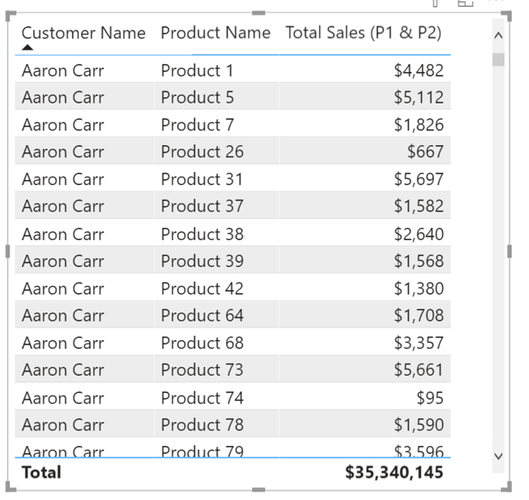 I was expecting to see the records only for Product 1 & Product 5 across all Customers in Table 2. I have also attached the PBIX file for reference.
Thanks for your help in advance.
Multiple filters from same column on a Table.pbix (521.8 KB)