Hello Fellow Power BI Users -
I need your help again resolving the following:
Every time an account is activated for a new customer, the activation date is registered in the Customer Master table. Then, the sales related to the activated accounts are registered in the Sales DataTable, BUT not all the activated accounts ended up with a sale registered.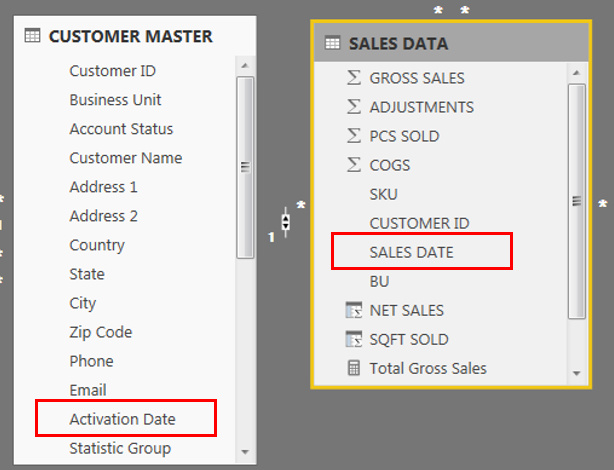 That means that there are accounts in the Customer Master table with no sales related to them, mainly because, in the end, the customer changed his mind and decided not to purchase from the company, although it can be any other reason. How can I establish a control over those accounts that have been activated but that have no sales registered? I would like to have a count of the accounts, but also, being able to identify the customer's names.
Thank you in advance for your help!
Lucia