Here's a snapshot of @FPastor's entry for A Blast from the Past - The Remake of Challenge 7 (Remake of Mudassir's Report).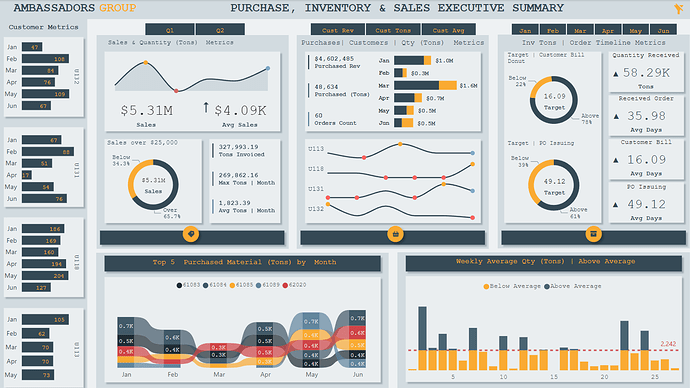 Here's how Federico described it:
Oneweek to redesign a report, it is not easy but one week to redesign nicely a report from @MudassirAli almost mission impossible, "Where is Tom Cruise when you need him"

3 main considerations in my brainstorming process

Timeline
Understanding the data
Creating something totally different

My take ended on creating a metrics report "mini-metrics" ensuring alignment and sizing is spot on when working in tight spaces. Keep exploring shadow effects, new fonts, and layout. Important use of "Edit interactions" so filters only apply to my requirements. Introduce some new native viz, ribbon chart introduced. Experiment with the new parameter function.

Most important ensuring that my mini metrics matched with the metrics in the pic provided in the challenge's brief

Well, I have been very busy over the weekend, and this is the result. I hope you like it
Here's the link to the report:
Microsoft Power BI
To learn about the real-life scenario presented for the challenge, be sure to click on the image below.