Hi!
Are there any general recommendations for when to create a separate dimension table and when to simply keep the values in the fact table of as part of another dimension table?
Take the following example with the raw tables from a database (no transformation) of course the customer table could contain many more columns
Would it be better to keep this table structure or should you merge the Country and Gender values to the Customer table like this.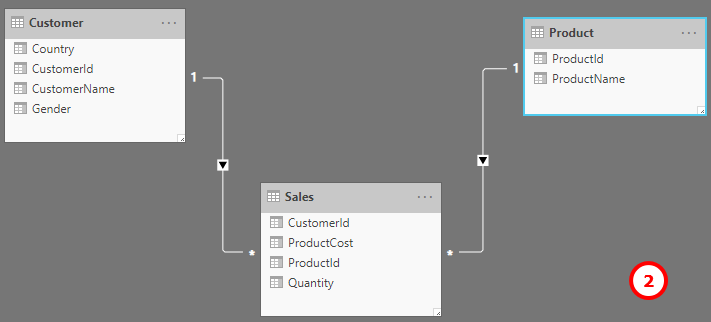 I guess that if I use the dimensions on other fact tables (other than sales) it makes sense to keep it as separate table but when (if ever) is it a good idea to keep the values in the dimension or fact table and not break it into its own table?
Thanks
Fredrik