Hi All,
I've been going round in circles trying to get this to work!
I am trying to create a matrix table that shows all SKU's sold for the period below 50. I have created a What-if parameter as per one of Sam's video tutorials and I have created a DAX formula, that should work. I tested the formula by creating a table and I get the expected result, and yet when i use the formula in my visualization I get a different result.
Any help would be greatly appreciated!
My tested table
Tonnes below 50 = FILTER(SalesData, SalesData[Tonnes] <= 50)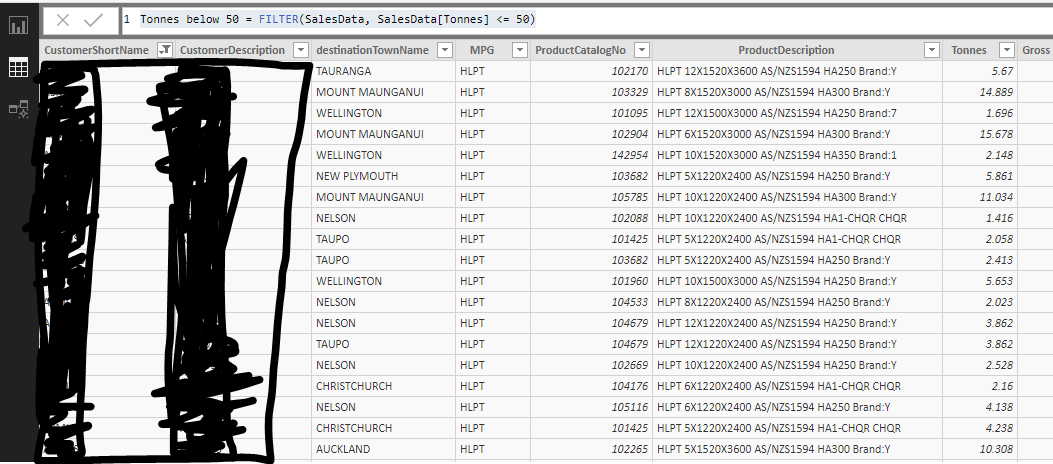 My matrix and formula
Tonnes Scenario =
CALCULATE([Tonnes],
FILTER(SalesData, SalesData[Tonnes] <= [Tonnes Set Value]),
ALLEXCEPT(SalesData, SalesData[ProductDescription]))