Hoping someone can help…
I have a graph showing prices over time, by major product grouping. I'd like to also show the weighted average in this graph (as a line).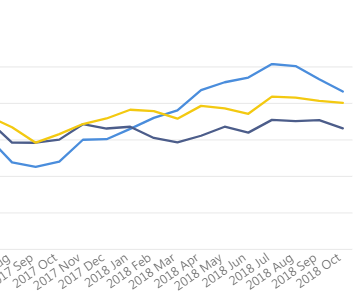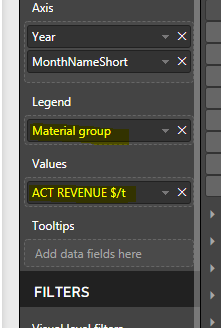 I can show this using the combination bar and line graph -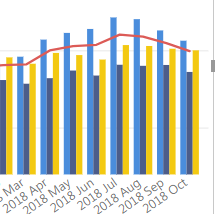 …but it doesn't have the zing I'm after.
I want it more like this - (I've overlayed two graphs to give the idea but that isn't feasible in a final model) -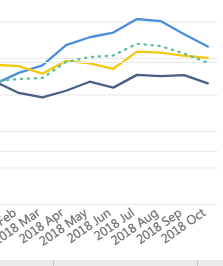 Any advice? Hoping I can do it without more measures but if that's the only option then I can deal with that.