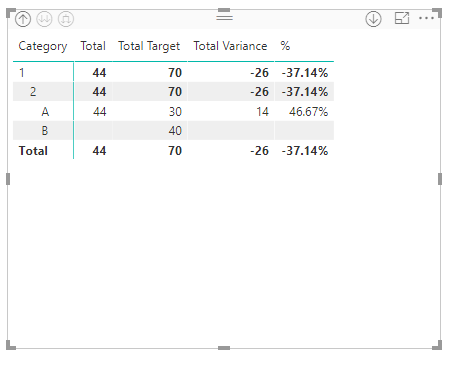 DNA - Variance.pbix (52.9 KB)
Hi
Please see attached.
The Category and Sub Total Category pct's are incorrect due to Brand B having a Target but no Actual Total. This Target is being counted in the Variance at Sub Total and Total Level but shouldn't be. How do I tell the Variance Measure to ignore any Target that doesn't have an Actual Total.
Any help gratefully received.
Thanks
Chris