HI Experts,
So here is the issue: I receive email updates from the ERP tool every week which need to be updated in Sharepoint. This used to be a manual process until now, but I am trying to auomate this. Below are the steps which I have tried: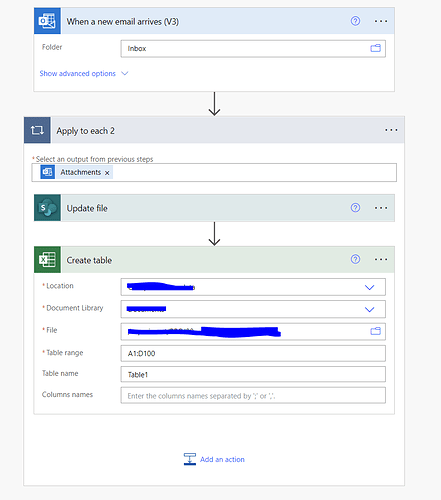 As you can see, what I am trying to achieve here is that as soon as the Excel file get updated with the attachment, I would like it to be converted into a table. For some reason, the flow works well until the 'Update file' part, but the 'Create Table' is where I get the error.
I have had a look at similar questions being posted in the forum but I did not get my answer. I even went through Henry Habib's tutorials but yet I haven't found the solution.