I was working on the resource file downloaded from the course 'Ultimate Beginner's Guide to Dax'
Specifically, I was viewing the chapter ' Understanding the basics of DAX - Formula syntax, comments, variables'.
Basically, I was trying to create a measure that calculates Total Sales using the filters "FL" and "Products 2 & 5"
I had diligently followed the steps as what the video had shown. However, I feel that I came up with the wrong output.
I feel it's wrong as the values become repeated.
I am posting here a screen capture of the problem :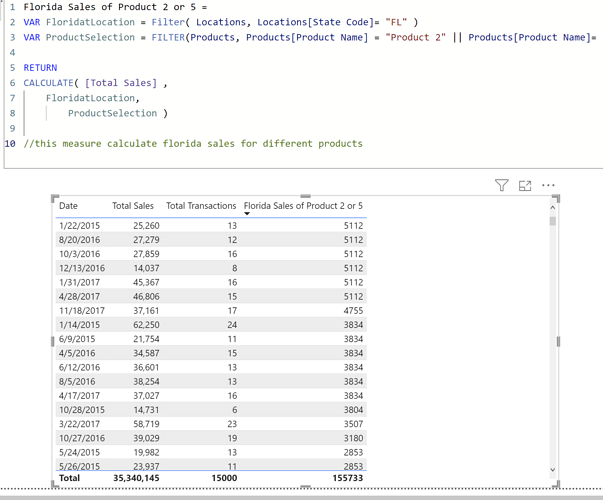 I would appreciate any advise if i missed a step as I've feel that I've already replayed the videos a hundred times.
thanks in advance!