Hello again guys
I even don't where to look for this solution. Hopefully this is the place for it.
My fact table (Main Project) is connected to Table Dates and also to Tab Time through project id. This one is connect with Table Dates with an inactive relationship.
What do i have to learn to make this relationship active? Because i need to work on this table and with several date fields.
Here's my model and the error it gives me when i try to set active the relationship.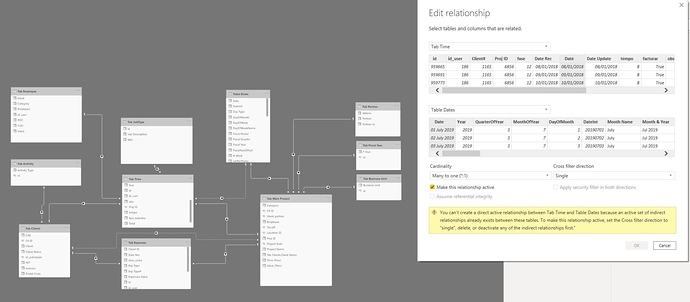 Hope you guys can help me
Thank
Pedro