Hello,
I am trying to create a measure that counts others whenever user selects a department on the slicer.
I have the following tables:
Table1,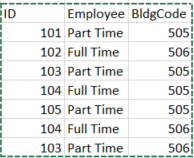 And then I have another table to show the department count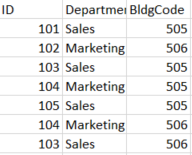 I have created an index between each of the tables with their ID and BldgCode and used that to create a relationship among the tables. Afterwards, I have tried to use the following measure to show counts of others.
Other Department =
VAR SelectedDept = SELECTEDVALUE(Table2[Department],"Sales")
RETURN
COUNTAX(FILTER(ALL('Table2'),'Table2'[Department]<>SelectedDept),[CountsID]).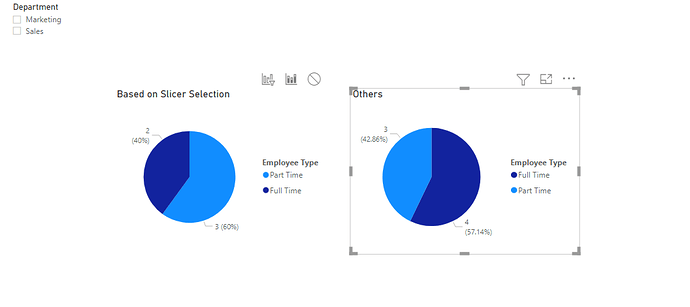 I am trying to create a visual like the image above where the right-sided visual would show the others (that are not selected). However, there is something incorrect with my measure and it is not taking in others into account. Can somebody please tell me how to correct it? I am attaching the sample file here.
Slicer_Others Sample.pbix (31.3 KB)
Thank you