This is probably a simple one, but a couple of the custom groups in my table contain negative min and max values (percentages). For some reason the negatives are not grouping. Can someone take a look?
Here's the supporting table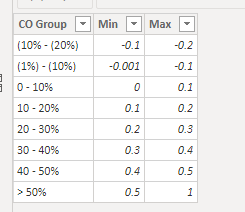 Here's the code


Here's a snip it of the column in the table showing nothing populating for the negative values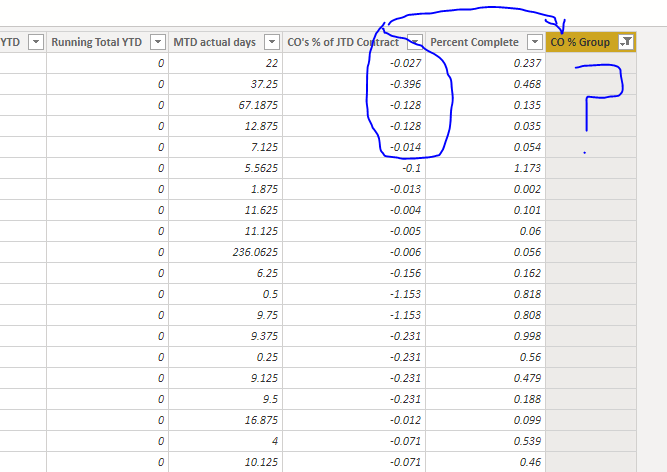 Thanks!
Nick