Hi,
I have to design data model to prove a value of my analysis and pass to our data warehouse team later but I am stuck.
I have 3 files DUI ( with 2 keys: duty number and board number in several places) , BUI ( with link to board number from in one column ) and RUI ( with link to duty number in one column)
I need to connect DUI( activity code ) with RUI ( Rota Code) and DUI ( board code in several places) with BUI ( Board Code)

All files were received in plain text (txt) and I have managed to transform BUI and RUI into CSV file but I have no idea what to do with DUI: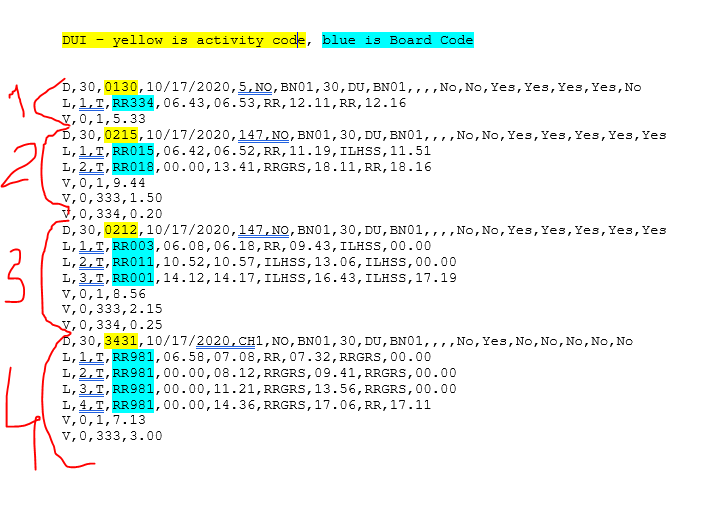 I have to mention , that I have to perform a few calculations for all these duties like : elapsed time, breaks between each parts of that duty ( L1,L2,L3,L4) and Time on Duty .
Files attached:
BUI - sample.csv (220.3 KB)
RUI- sample.csv (91.3 KB)
sample - dui .txt (886 Bytes)
Would be so grateful for guidance and directions for this .
Iwona