I have revenue in one table, the DETAILS table, and the product detail in a related table, the PRODUCT ID table. They are related by the field Product ID and ID. I am trying to sum all MRC (monthly recurring revenue) for a given month.
This is what I've tried but I get blank as a result.
MRC Revenue 2 =
CALCULATE(
Sum(Details[Revenue]),FILTER(ProductID,CONTAINS(ProductID,ProductID[Type],"MRC")))
Here's a sample of my data:
ProductID Table: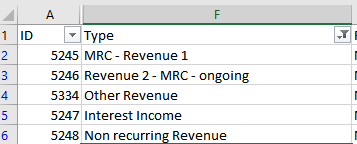 Revenue detail table: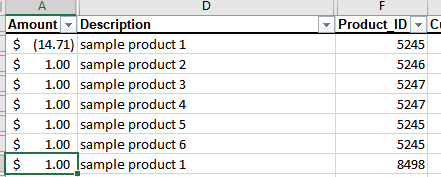 I would appreciate any help to make this work correctly.
Thank you