Hi,
New to DAX and trying to do a staff hire and leaving graph.
I want to accumulate the staff as they join the company and then want to offset the people who are leaving.
Attached a data set and image of what I am trying to look at. The main point that I am trying to show is that a lot of people would be leaving in a month and does the company have plans to recruit more people.
Happy to be pointed in a direction to help out with this.
Cheers
Radley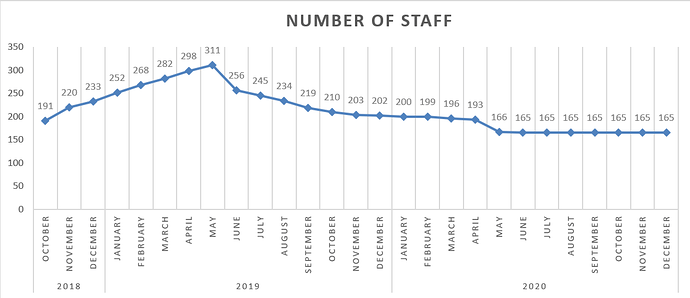 Staff Population.xlsx
(16.5 KB)