Hello Fellow Power BI Users -
I have made a line and stacked column chart in Power BI. There are two Y axis. In one I plot the Capacity and in other actual production.
Both the Y axis should be in same scale to understand the graph.
I am not able to set both the axis in same scale. Can you please help.
I have attached the file along with this.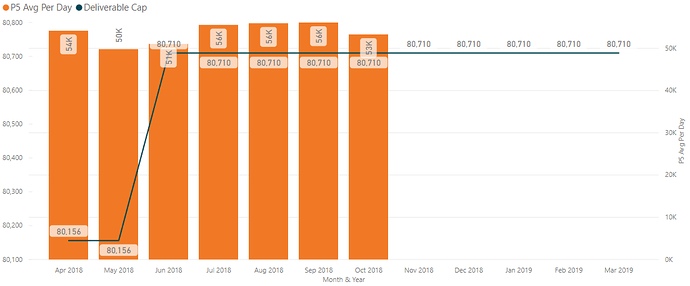 CapacityVsActual.pbix
(2.1 MB)